The Roundhouse has a fascinating story to tell and offers something different to see and do in Birmingham.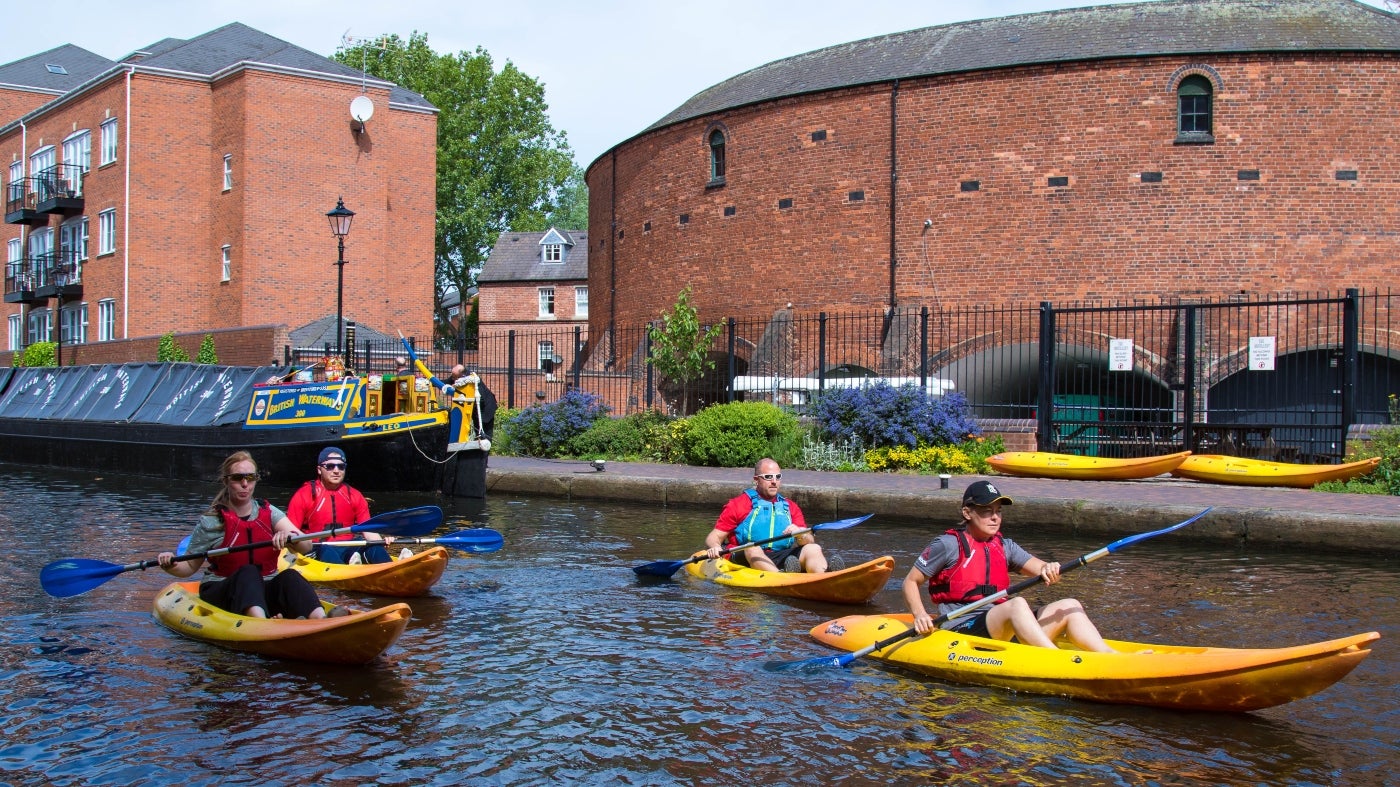 See Birmingham from a whole new perspective! Enjoy one of our kayak tours of Birmingham's canals, brought to you by the Canal & River Trust.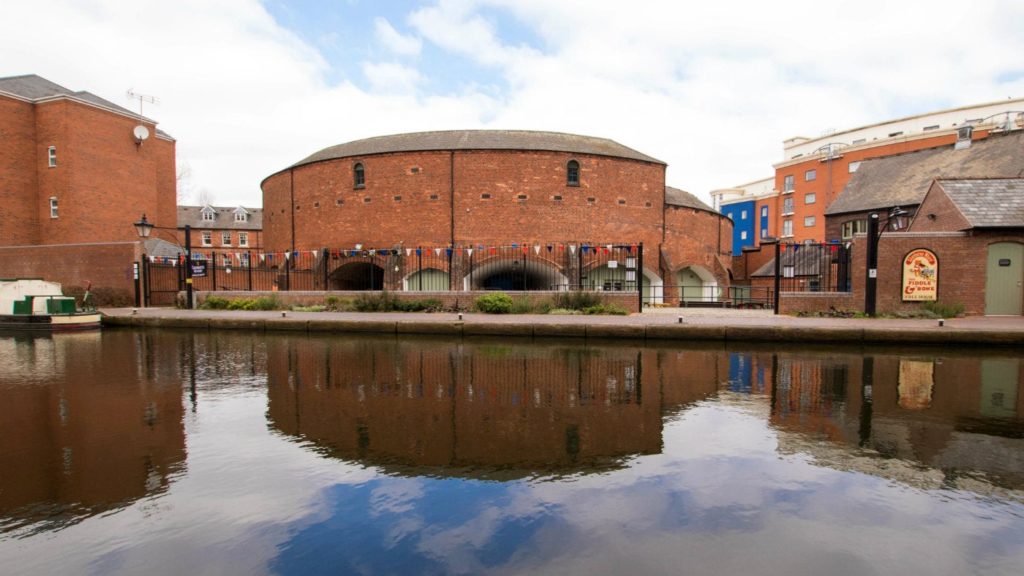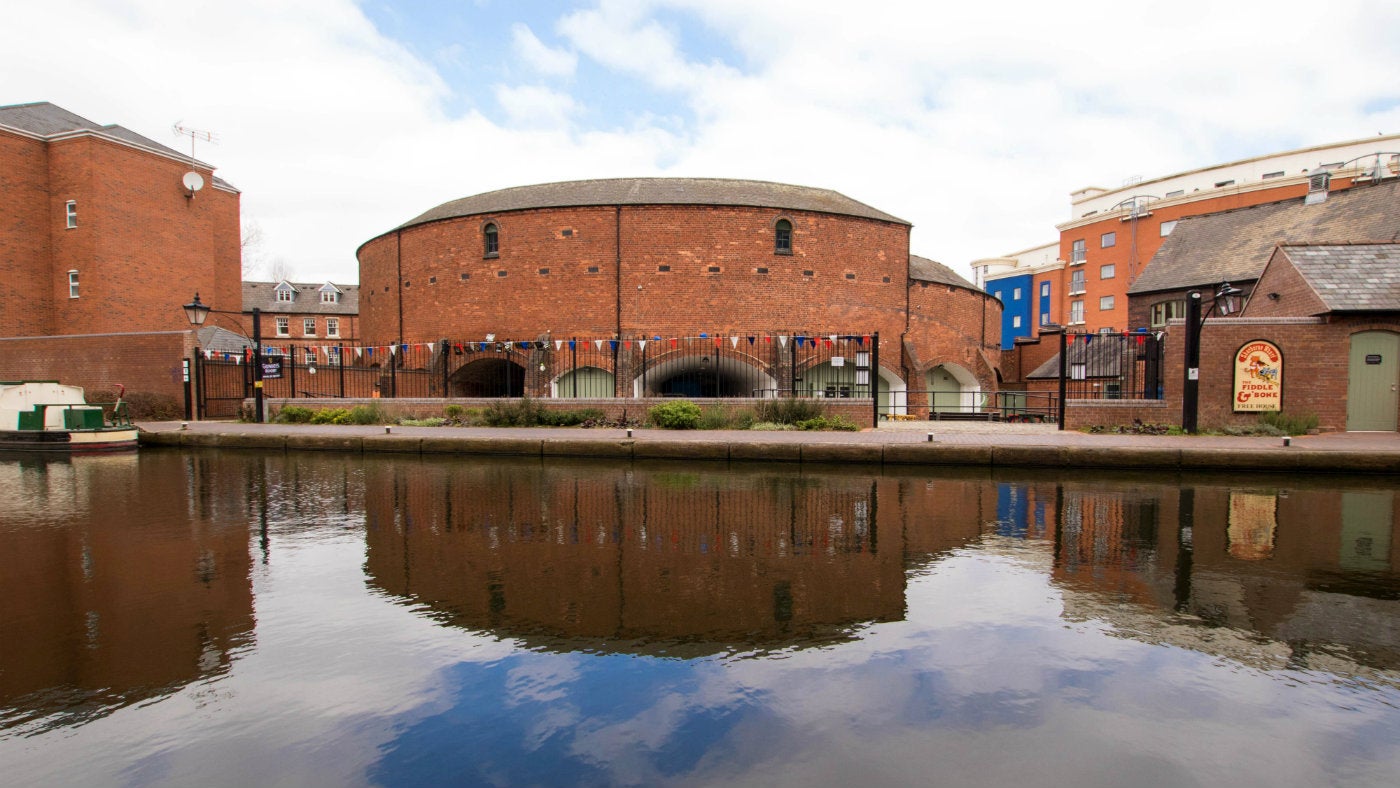 Take a walk through time and discover more about Birmingham's hidden history. You'll be guided through
Ladywood and the canals of Birmingham.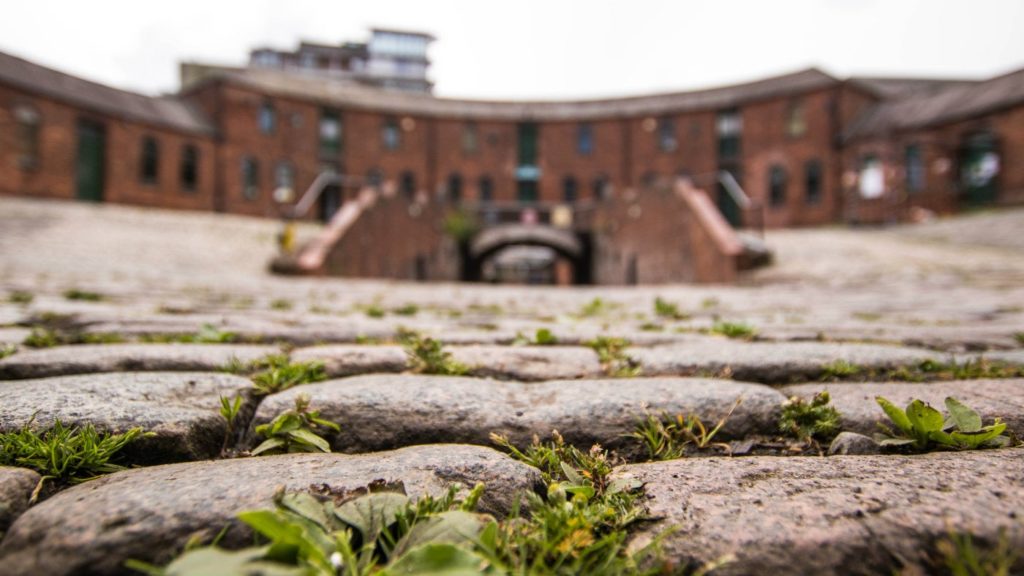 Relax and find a sense of peace on one of Birmingham's best wellbeing activities. Our tranquil surroundings are the perfect place to unwind.
Birmingham's curvy new destination
The Roundhouse will be a lively new hub for city exploration by foot, bike or boat – a place of character, connections and adventure. Opening in 2021, the space will include a visitor centre, exhibition space, creative office space, café and a programme of events and happenings including hidden history, walks, kayak tours and wellbeing activities – mainly delivered through partnerships.
Keep up to date with our latest news and events. (To be replaced with Mailchimp form when supplied)
Latest from The Roundhouse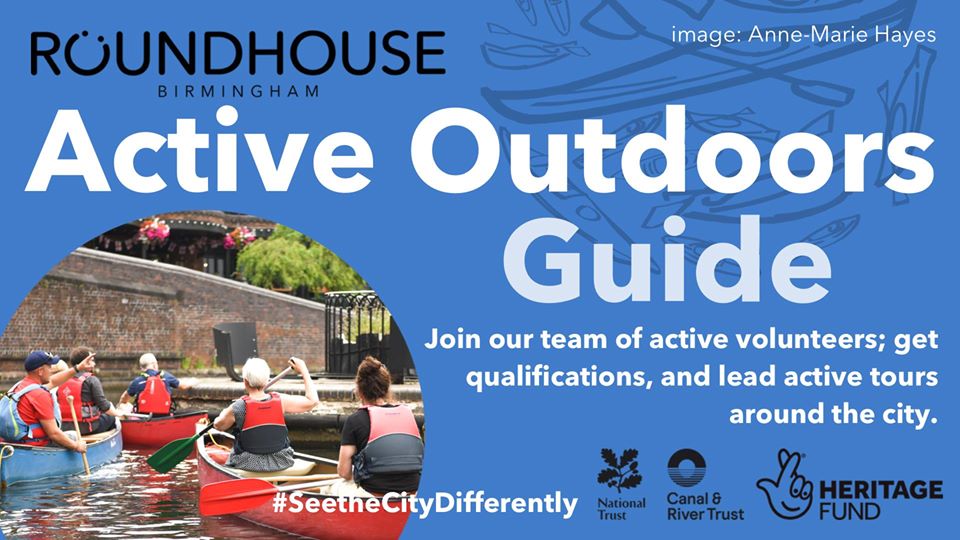 Do you crave adventure and love the great outdoors?
As an Active Outdoors Volunteer you could be delivering fun kayak, StreetGym® and cycling tours around the city, helping as many people as possible engage with the outdoors and enjoy our beautiful places.
Interested and want to find out more?
Follow the link below: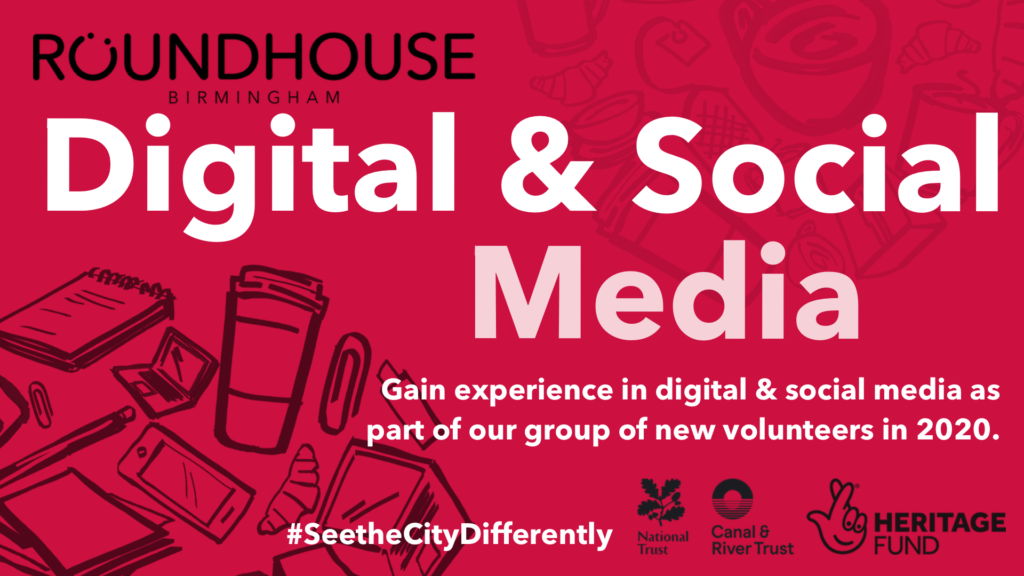 Fancy yourself a whiz on social media? Do you love all things digital?
Digital and Social Media volunteers will make their mark by creating and posting exciting content to share all over our website and Roundhouse Birmingham social media platforms, just like this one!
#seethecitydifferently 👀
Interested and want to find out more?
Follow the link below: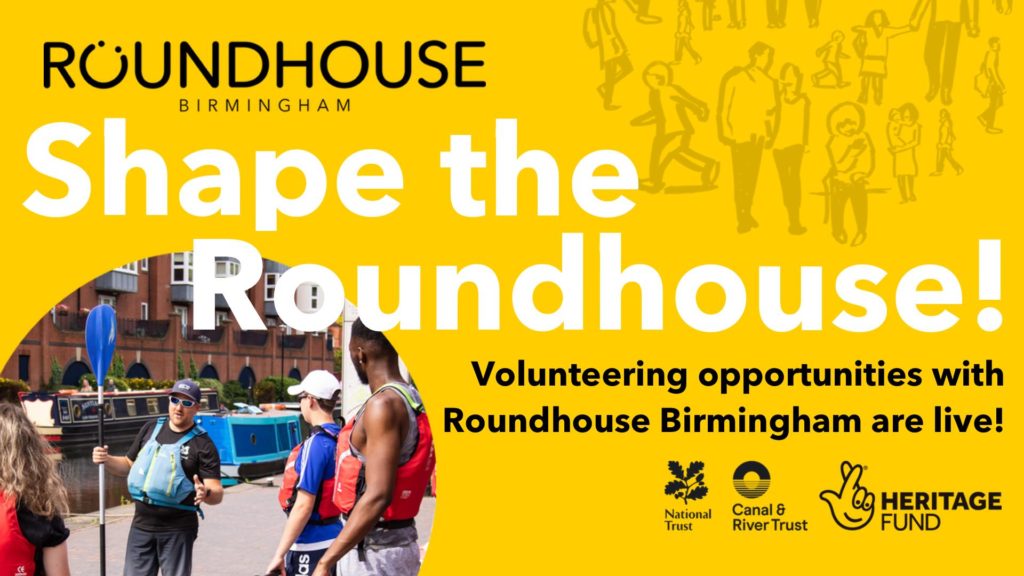 Are you naturally curious, creative and interested in showing off the hidden history at and around Roundhouse Birmingham?
Whether through the Victorian Roundhouse building itself, the evolving streets of Birmingham or along our beautiful canals, come and deliver some fresh and exciting tours with us as a Walks and Tours Guide!
Innovation is at the core of all our tours and we want visitors to 'See the city differently' so as you grow as a guide we will encourage you develop your own tours, creating unique, engaging and authentic story-telling experiences for audiences.
Interested and want to find out more?
Follow the link below: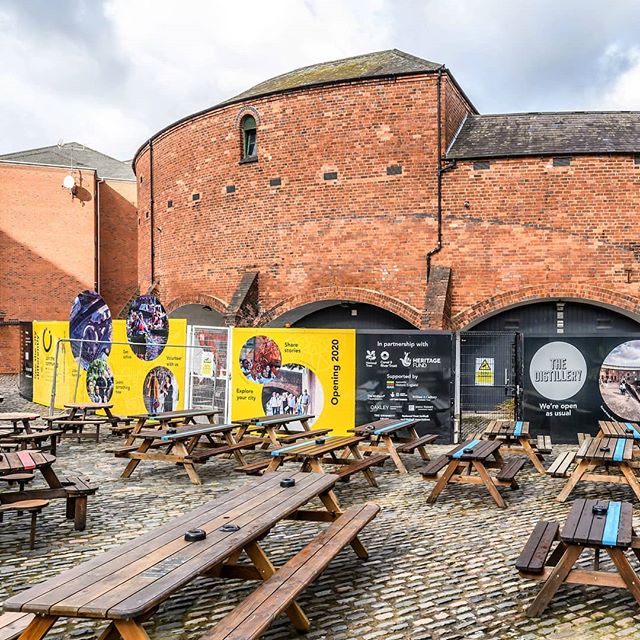 A selection of excellent behind the scenes images here!
Follow the link below for some amazing photos of the work currently going on at The Roundhouse Birmingham.
We're opening in May 2020, and hope you can join us for some amazing Events and Exhibitions!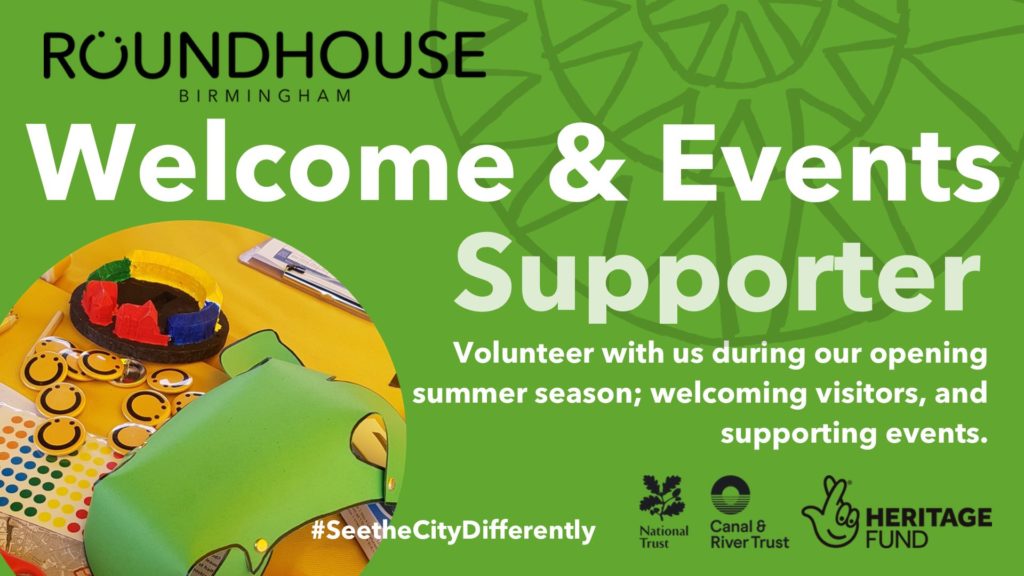 Welcome & Events Supporter
Be the welcoming smiley face of Roundhouse Birmingham for new visitors throughout our opening year! As a Welcome and Events support volunteer you can help out with running events events and activities and greeting people onsite at the Roundhouse. A flexible volunteering opportunity that suits your lifestyle with lots of different ways to get involved! #seethecitydifferently 👀 Interested and want to find out more? Follow the link below: