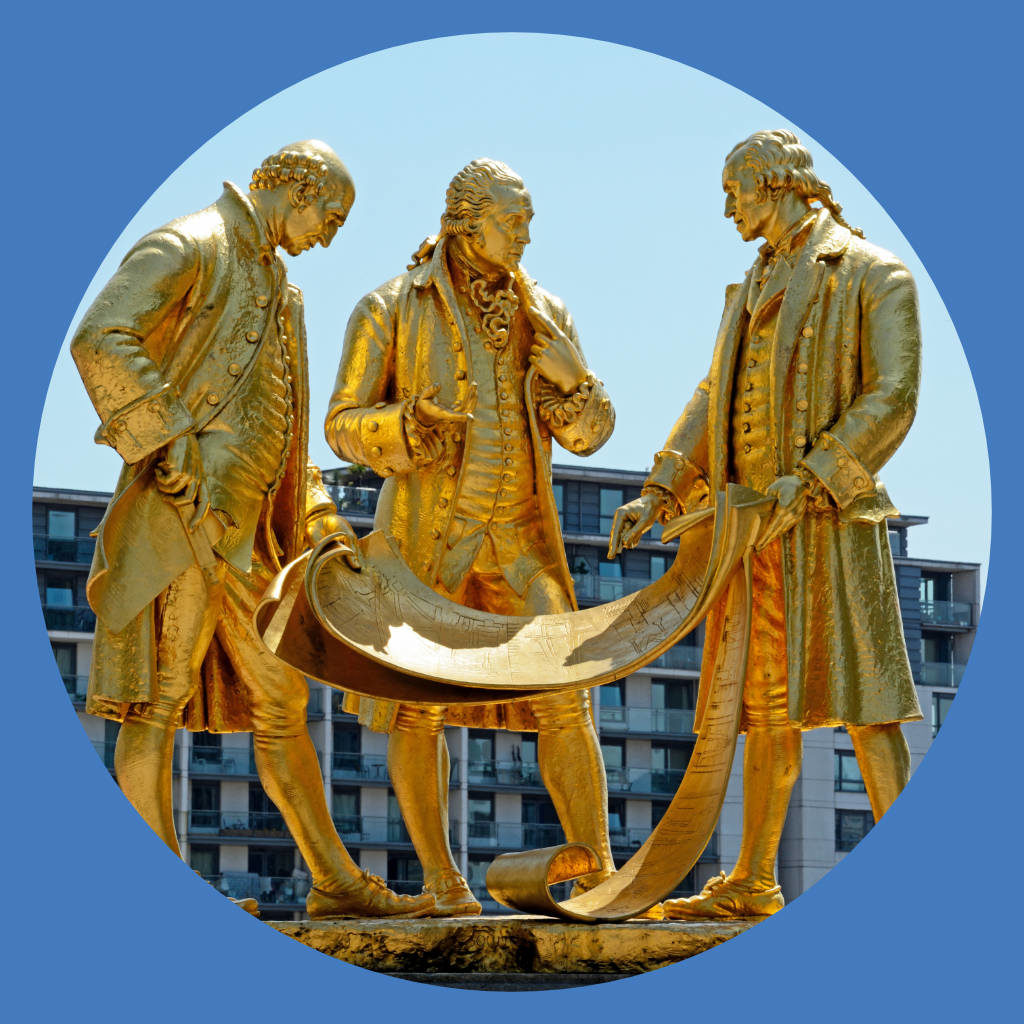 A City in One Square is a time-travelling guided walk to the Roundhouse, unlocking stories of the city along the way.
Our opening season sets the challenge to See the City Differently and Centenary Square features some of Brum's most eclectic architecture and artworks. We think it's a brilliant location to unlock the past, present and future of this Brum.
Play a game of Buy, Squat and Demolish, and engage in a bit of friendly debate and challenges along the way. This tour is ideal for new visitors to the city and Brummie aficionados alike!
Check the weather, stretch your legs, and bring an inquisitive disposition.
Meet outside the Library of Birmingham ten minutes before the advertised start so you don't miss out. 
Look for the Roundhouse smiley.
Get in some steps: 5000
Distance: 3km
Duration: The guided walk should take 90 minutes from introduction to reaching the Roundhouse.
Additional information, some ideas:
The importance of practical footwear.
Our Victorian cobbles can be a little uneven in places and at the Roundhouse most of our experiences will involve some walking. Sturdy, comfy shoes are your friend.
The great British outdoors.
Roundhouse experiences will take you out into the great outdoors. This means two things:
1. We're optimists here at Roundhouse Birmingham
2. It's best to prepare for the weather, which in the UK often means sunglasses AND a poncho!
Guided tours will go ahead whatever the weather.
Tour length: 90 minutes
Tour Start and Finish: Library of Birmingham / The Roundhouse
Prices: £10.00 | £8.00 conc. | £5.00 B16 postcodes
All guided tours are available for advanced bookings.
Tickets go off sale two hours prior to the advertised start time and you can call the Roundhouse team centre to check on late availability via 0121 123 4567. Please arrive nice and early and remember to leave time for navigating Birmingham city traffic at peak travel times.
Most frequent questions and answers
Most frequent questions and answers
Roundhouse Birmingham accepts card payments and cash. We accept all card, Apple Pay, Android Pay and Samsung Pay, except for American Express. We don't have a cash machine on site – you'll find the nearest one in Brindley Place.