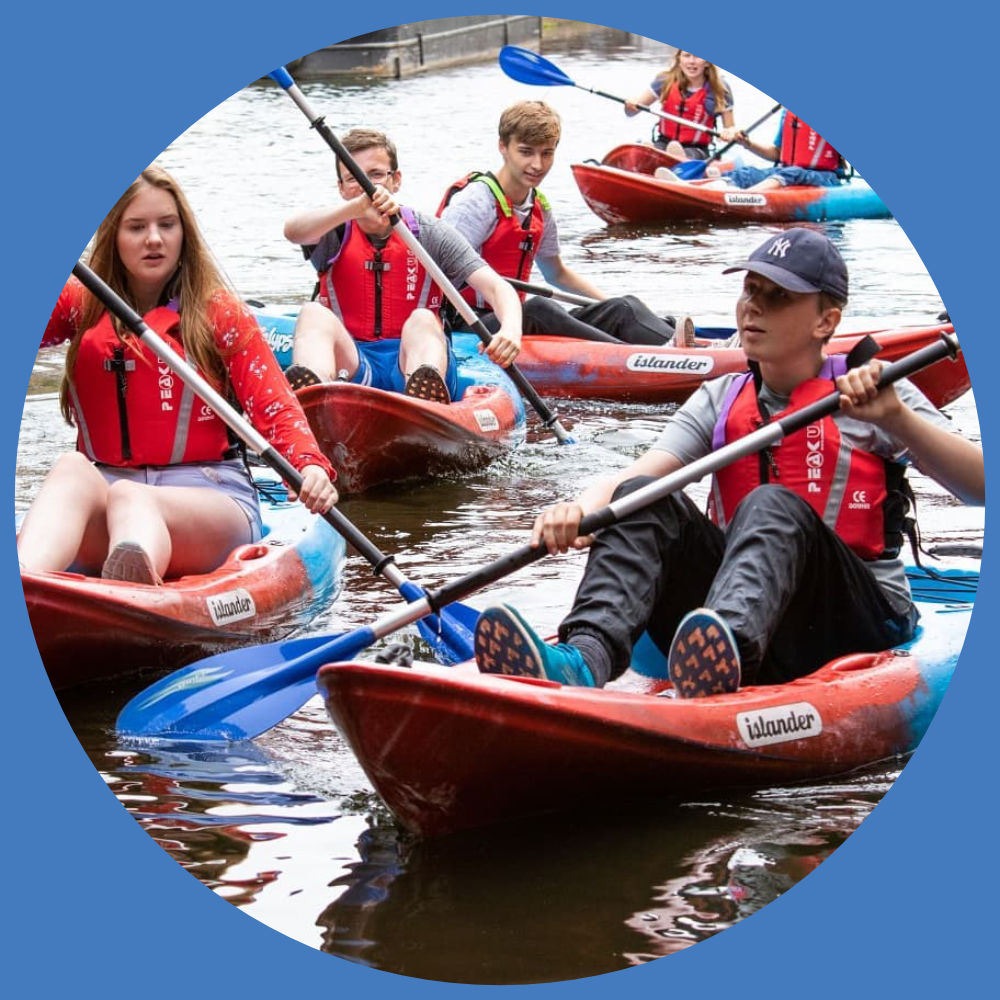 Green in the Grey Kayak Tour
Escape the City and explore the Greener side of Birmingham
Who would have thought that just a 15-minute paddle from the Roundhouse you would find yourself surrounded by trees and greenery? This tour leads you away from the city into Birmingham's green oasis along its blue highway, it takes in places that seem out of place in England's second city.
The route takes in such heritage as Birmingham's lost canals, historic signs, a former hospital in the grounds of the prison and the tunnel that goes under the prison.
No previous experience is necessary; however this tour does cover more distance than our Landmark tour. Our expert guides will teach you everything you need to know to get you paddling.
We will provide every participant with a buoyancy aid, regardless of their swimming ability, so that should you fall in you'll be safe. Tours are given by a professionally qualified British Canoeing Instructor who will give full tuition.
Sit back paddle and have fun.
Tour length: 2 hours
Tour Start and Finish: Roundhouse Adventure Base
Prices: £12.00 | £10.00 conc. | £5.00 B16 postcodes
All guided tours are available for advanced bookings.
Tickets go off sale two hours prior to the advertised start time and you can call the Roundhouse team centre to check on late availability via 0121 123 4567. Please arrive nice and early and remember to leave time for navigating Birmingham city traffic at peak travel times.
Most frequent questions and answers
Most frequent questions and answers
Roundhouse Birmingham accepts card payments and cash. We accept all card, Apple Pay, Android Pay and Samsung Pay, except for American Express. We don't have a cash machine on site – you'll find the nearest one in Brindley Place.