Tuesday 10th October is World Mental Health Day. With one in eight people living with mental health conditions, it's important to shine a light on not only the conditions, but the ways to get help and live well with them.
It's no surprise to hear that getting outdoors and active can help with mental health. We know it gets mentioned a lot. Sometimes that may be a struggle, for many reasons, but if you can get outside and active the benefits are worth it.
Getting active can help with things like (taken from mind):
Managing stress
Improving sleep
Improving your mood
Improving confidence
Connecting with nature
Socialising and meeting new people
Managing symptoms of depression and anxiety
Memory and brain functioning
Heart, muscle and bone health
Reducing the risk of developing some long-term health conditions, such as heart disease
From going on a walk with a friend, perhaps around the canals or in one of Birmingham's parks, to finding forms of exercise that excite you – there are lots of options out there to help you get active.
Our friends at The Canal and River Trust note that spending time in the green and blue spaces that surround us can boost our mood and reduce anxiety. So we're keen to see more people outside enjoying Birmingham's canals – and the mental health benefits that come with it. Whether that's on a free self-guided audio tour, where you can learn a little more about the city on a leisurely stroll, or by doing something a little different and seeing Birmingham on a kayak.  
But we appreciate, depending on where you are on your journey, sometimes you may just want to find a place to stop, sit and relax, especially in a busy city. Our lovely volunteers help us tend our planter bench, where the idea is to do just that 'Take a moment. Stop. Breathe. Relax.' Everyone is welcome to stop by when we're open, Wednesday – Sunday, and take a break on our bench.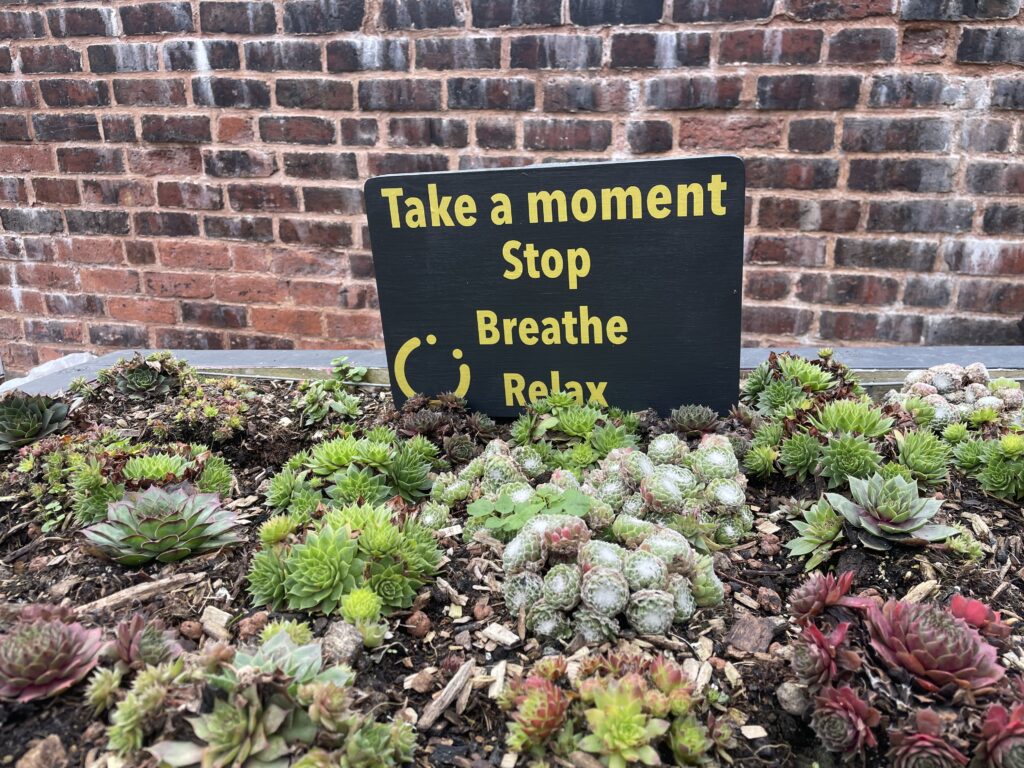 If you're looking for a new route to walk, somewhere to sit and take a minute or if you fancy trying something you may not usually do – like kayaking along the canal – get in touch with the team online or by stopping by our visitor centre. We'll help you find new ways to get outdoors, active and feeling great!
And if you need to talk to someone about how your feeling, or are looking for more information about mental health conditions and the type of support available, contact an organisation like mind. They have lots of online resources and a confidential helpline.