Exploring Birmingham on foot, by bike, and on water from our home: the grade II* listed Roundhouse.
Unfortunately due to staff illness, the Roundhouse will be closed today, Sunday 10 December.
We will reopen again as normal on Wednesday 13 December.
Now on sale!

Take a look at our tours, events and activities, both at the Roundhouse and exploring the city.

Sign up to our newsletter and join us on social media to keep up to date with the latest news.
Want to keep up to date with what's going on at Roundhouse Birmingham? You'll hear when new tours and events are available and much more. Sign up below.
WE'RE RECRUITING!
Find out more about volunteering at Roundhouse Birmingham, and sign up to join the team.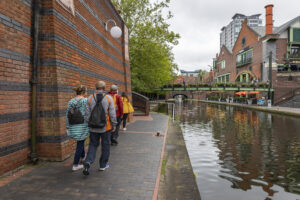 Tuesday 10th October is World Mental Health Day. With one in eight people living with mental health conditions, it's important to shine a light on
Read More »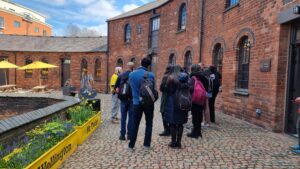 After a 5-star-rated summer, our free drop-in tours have been extended for the duration of October. Now running on Fridays and Saturdays at 11:30 and
Read More »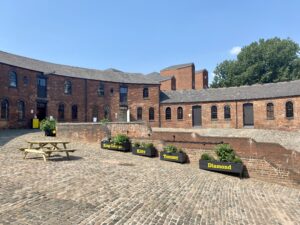 After 18 months, Jonathans in the Roundhouse – the restaurant and tea rooms at the Roundhouse – has closed. Within this challenging economic climate, it's
Read More »
Free to enter, explore our Visitor Centre and Display Space for more information on the fascinating history of this curious building.