Poverty Industry Progress
Eight heritage collage posters by Hazel Pitt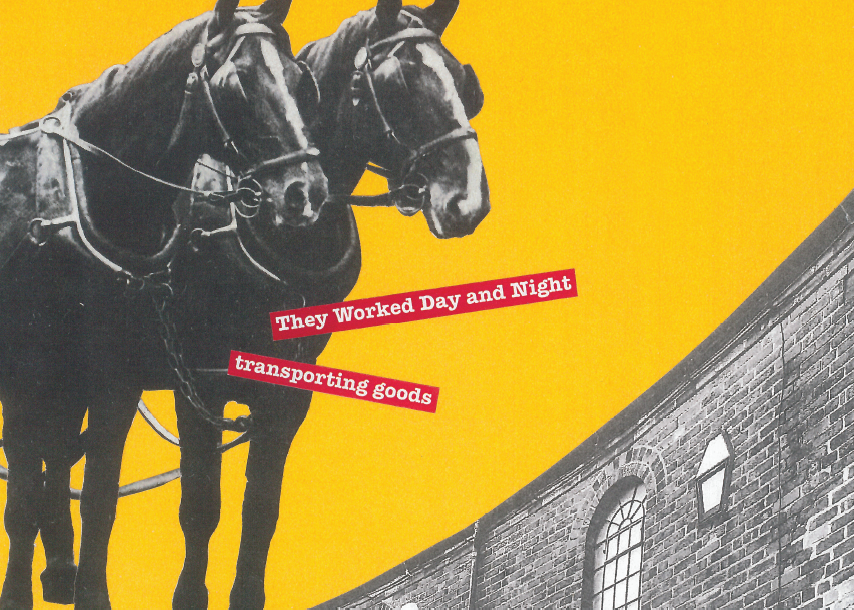 In realising the eight, hand generated collage artworks for display at the Roundhouse, I learned much about its working history and the city surrounding it during the late Victorian and early twentieth Century.
With the use of contemporary photographs of the Roundhouse, along with visuals provided by the Roundhouse team, I was allowed a window into the lives of the lamplighters, stone breakers, night soil collectors and working horses that worked in and around the Roundhouse during the Victorian era.
Our aim was to break with the traditional norms of representing Birmingham's heritage, instead capturing the Roundhouse building and its various uses in an alternative, playful and irreverent way.
It was decided that the colour scheme would follow the Roundhouse's visual identity: the red, yellow and black providing an overall uniformity to the eight designs. 
Also that there would be written information accompanying each artwork explaining its many uses, thus reinforcing the various visual topics, along with humerous slogans central to each theme.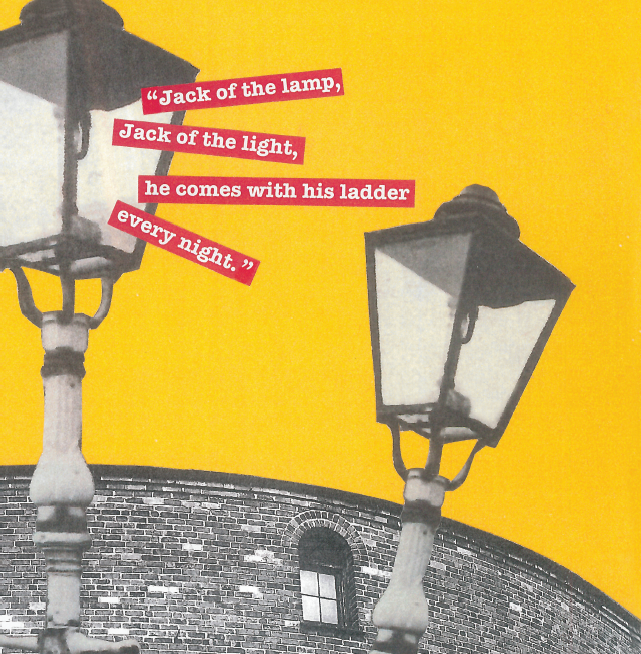 As a collage artist, I work with found imagery, therefore I began selecting contemporary photographs of the Roundhouse in an attempt to visually incorporate its iconic, cresent shape.
I chose to combine these with old photographs of the different workers that utilised the premises and traversed the surrounding canals.
The various editions of Birmingham Scrapbook by the historian Alton Douglas, provided me with these interesting characters.
Keeping all of the images in their original black and white state, helped to retain the aged atmosphere in the artworks. I enlarged and reduced the images using a photocopier in order to create scale and proportion in the overall designs.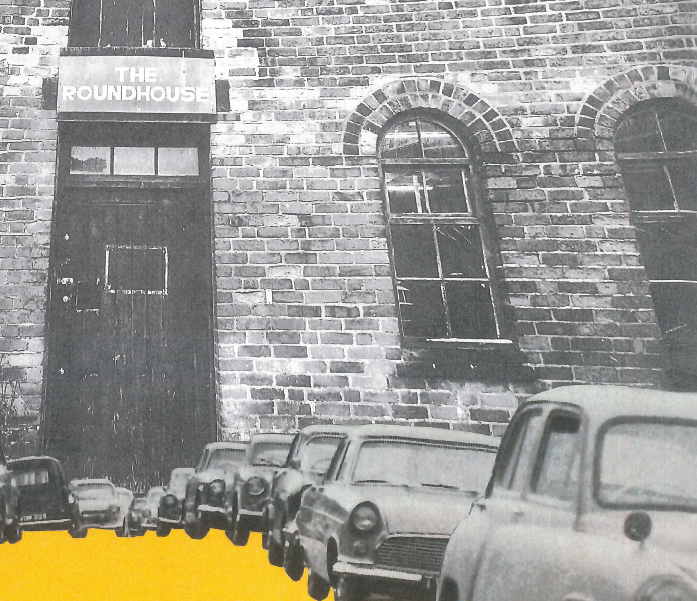 Playing with the size of the buildings and figures gave a slight absurdity to the collages and the hand cut images and strips of type were inteded to create a 'clunky', haphazard kind of charm.
The creative journey became a delight from start to finish, learning much along the way about this wonderful Grade II* listed buiding.
Hazel Pitt