Looking for somewhere to hold a meeting or an event in Birmingham? Look no further than the Roundhouse event space.
Roundhouse Birmingham is pleased to offer a meeting space for up to 18 people, or event space for up to 30, at the heart of Birmingham's canals in our unique building. Soak up the heritage and take yourself away from the hustle and bustle of the normal office environment. The canal towpath is just metres away for refreshing breaks, and we can arrange for delicious catering from one of our external catering partners.
Booking rates are for Monday-Friday, 9am-5pm. Alternative times can be arranged by discussion. Block booking discount available. Additional hours, including evenings or hourly rates, available on request – please get in touch.
Please complete the Booking Enquiry Form with as much information about your booking as possible, and a member of the team will be in touch.
Alternatively use the contact form if you have any questions or wish to discuss your requirements.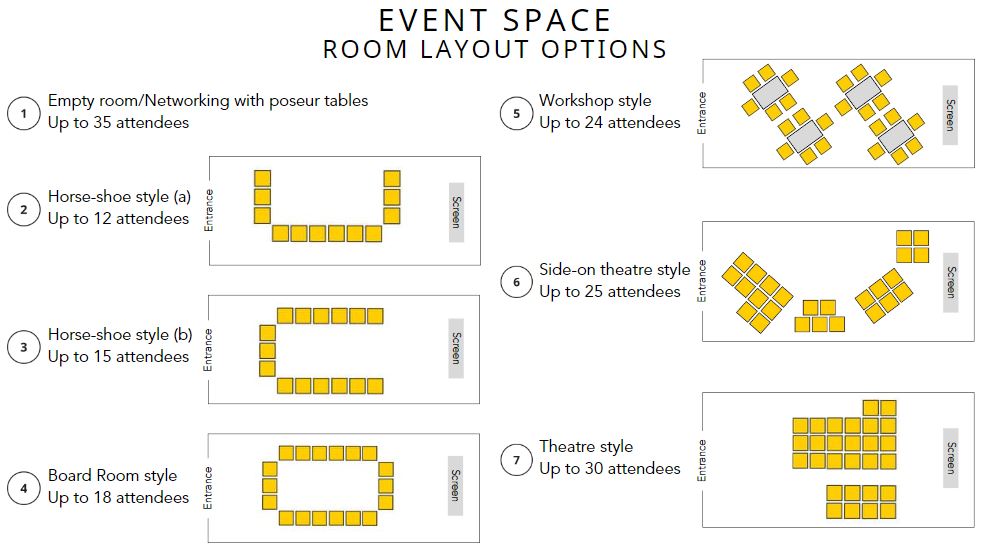 Roundhouse Birmingham is an independent charity making this beautiful old building self-sustaining by giving it a new purpose. When you buy a ticket for one of our tours, purchase something in our gift shop, become one of our tenants, or make a donation, you're directly helping to support the future of the Roundhouse, enabling our work with the local community.