All about the artwork, from the artist.
Ahsen Sayeed is a Birmingham based documentary photographer and filmmaker. Specialising in candid and interview styled visuals by gathering inspiration from Brandon Stanton (Humans of New York), his Pakistani Muslim roots have given him space to explore identity as well as the importance of helping others find comfort when sharing intimate stories.
Ahsen has worked on projects with The Shakespeare Birth Trust, Beatfreeks, the City of Culture as well as documenting human behaviour through his own lens.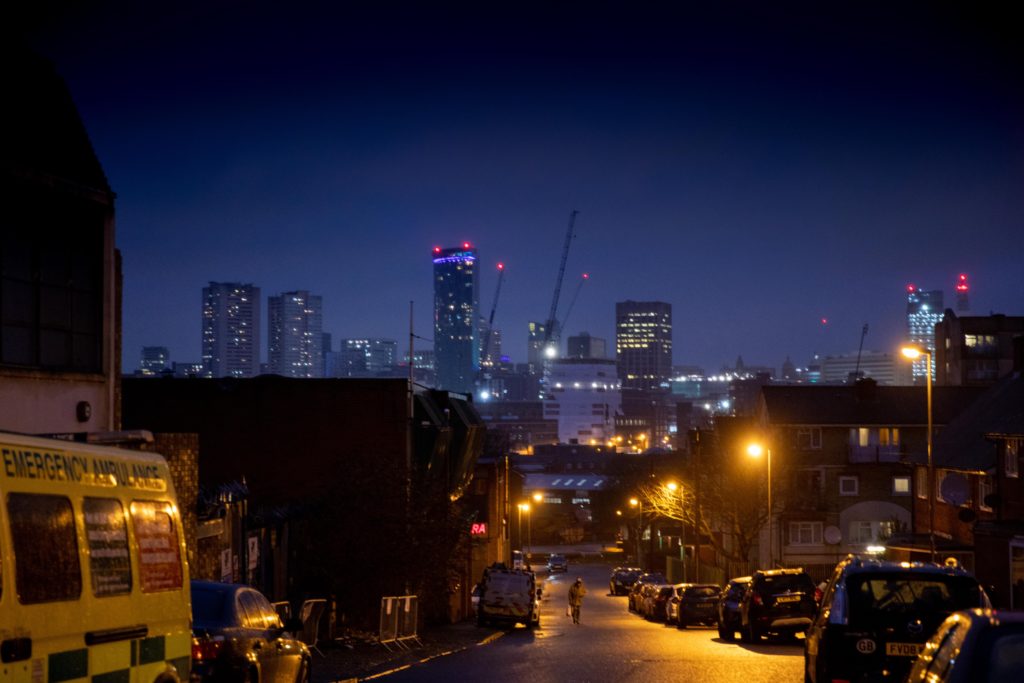 'Birmingham towers proudly as the second largest UK city on a chilly January evening. The ambulance on the left is responding to a 999 call. A man in PPE is walking in the middle of this empty and quiet road as a way to avoid contact.'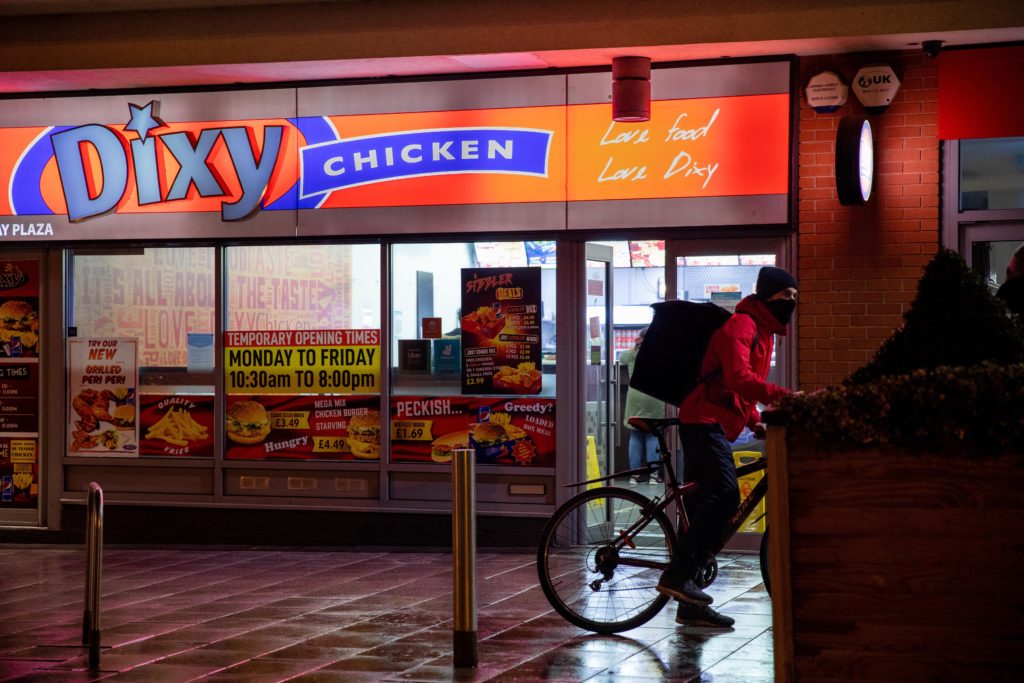 'Hello, can I get a number 19?'
'On cold wet evenings, when cooking is the last thing we want to do, we turn to the convenience of takeaways delivered in a matter of minutes. What is convenient for us, is a tiresome and fast paced job for others. Armed with his winter coat and gloves, this cyclist almost moved a little too fast before he was out of sight.'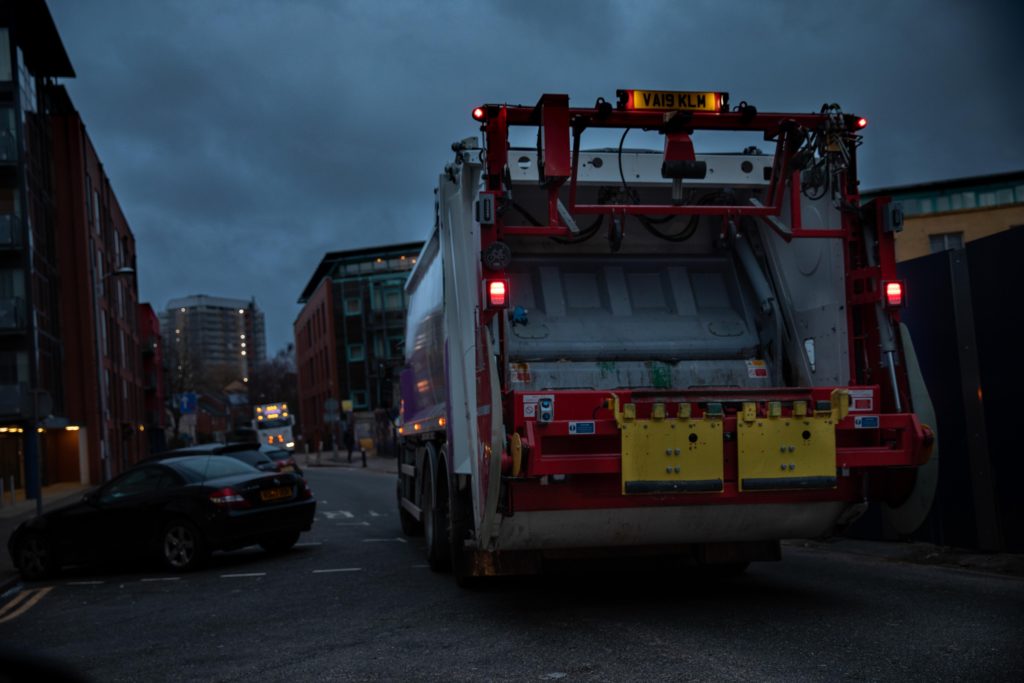 'Where ya BIN MAN?! A big ol' dump truck'
'It's 5am, and I'm following a bin truck through the one way streets of Ladywood. The city is still fast asleep as these brave men battle the cold, snowy weather to keep our streets clean. Many times overlooked, we sometimes forget to show our gratitude towards these essential refuse collectors.'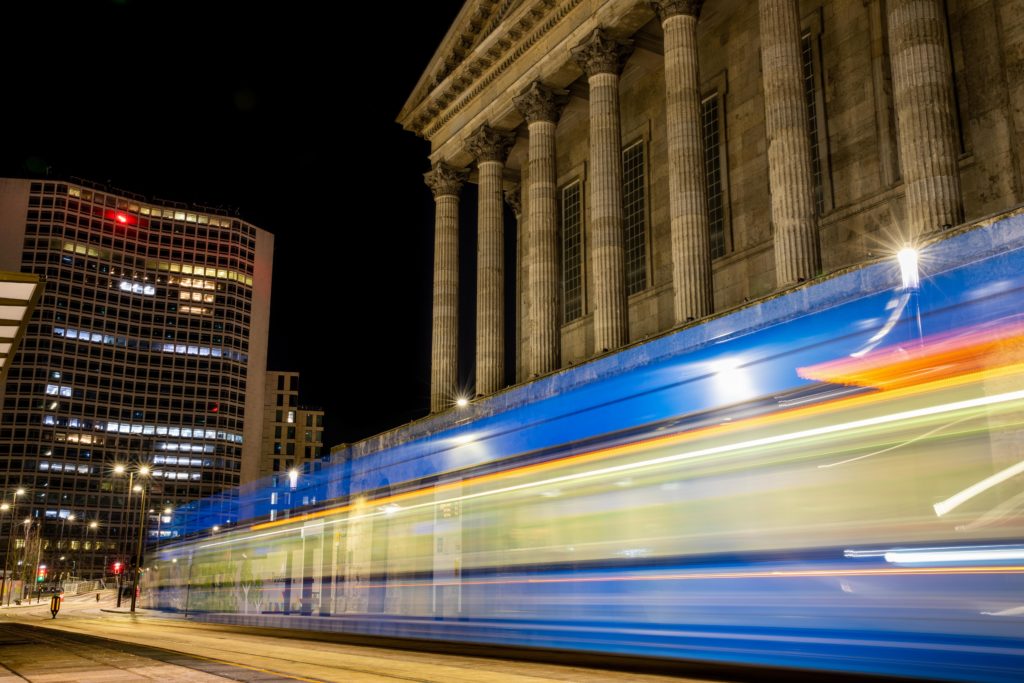 'Certainly upgraded since the late 1800s, the return of the tram is a pleasant arrival. Construction workers operate around the clock to ensure the next phase of the tram line is completed in time for the 2022 Commonwealth Games. The town hall silently watches over its old friend.'