All about the artwork, from the artist. 
Scroll down for a BSL video explaining the work.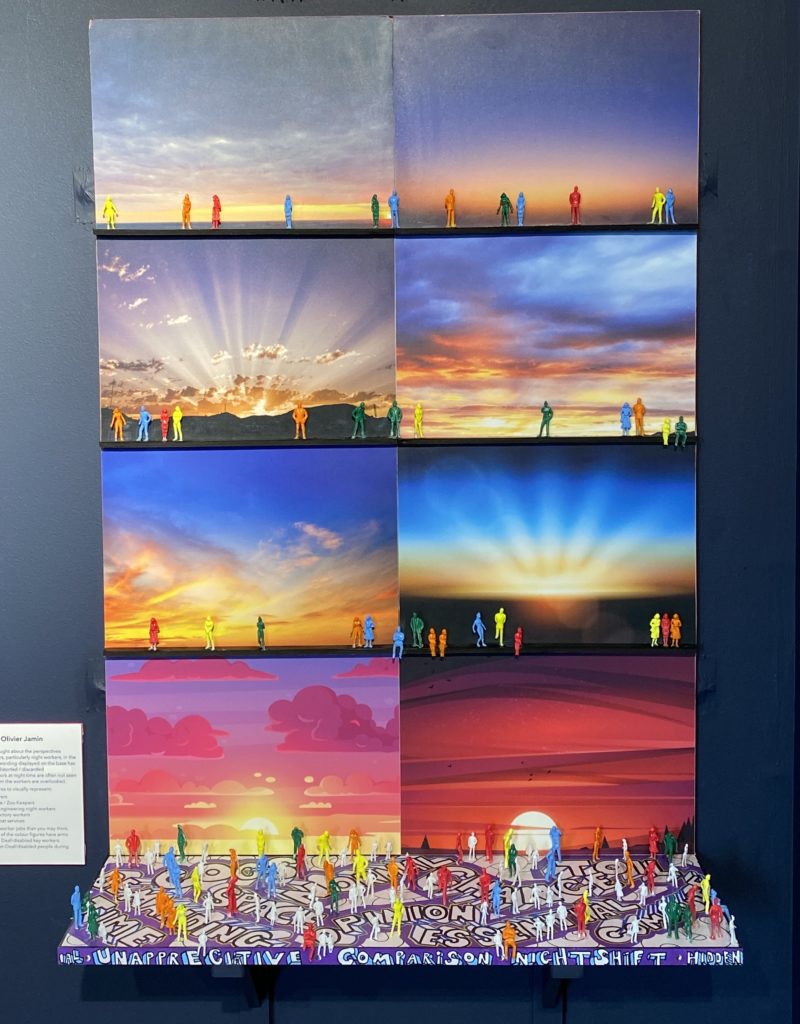 Olivier is an Award winning, multi-talented contemporary artist specialising in hand drawn multi-coloured art, as well as creating digital art, mixed media arts and photography. 
The aim is to produce work that combines the effect of colours and patterns and raises peoples' imaginations and awareness.
Winner of IPSE's Freelance Project of the Year 2019.
Shortlisted: EDA's 'Coca Cola: Hero of the Year' 2019.
Judge for Deaffest (Deaf Film, Arts Festival): art competition for Young Deaffest 2019.
Mental Capacity Act 'Community Champion' by raising awareness of the MCA with Deaf / Hard of Hearing 2016.
Recently mentioned by IPSE for 'Highly Commended' to Olivier Jamin with Christina Wheeler, hearing film-maker for IPSE's Collaboration Awards 2021 and being part of Gloucester History Festival who are the winners of the Museum and Heritage Award (MHA) for The Pandemic Pivot Award 2021.
His achievements prove to be inspirational, continuing as a role model for many by facing, overcoming challenges and finding the space to share these experiences for people to learn from and be inspired by.
'As a Deaf artist myself I thought about the perspectives and views of the key workers, particularly night workers, in the past and present day. Using wording displayed on the base with some lettering missing or distorted / discarded as many of the workers that work at night time are often not seen or heard… Some words from the workers are overlooked. 
I wanted to colour the figures to visually represent:
Blue = NHS / Medical / Carers
Green = Army / Ambulance / Zoo Keepers
Orange = Roadworkers / Engineering night workers
Yellow = Roadworkers / Factory workers
Red = Fire services / Lifeboat services
There are many more key worker jobs than you may think. You may notice that some of the colour figures have arms and legs missing, they are Deaf/disabled key workers also working alongside non-Deaf/disabled people during the night.'