A sculpture linking the past and present of illumination in Birmingham.
A commission created with MJM Bespoke.
This neon-lined sculpture is inspired by the lamplighters of Ladywood, who were based here at the Roundhouse (then known as Sheepcote Street Depot) in the late 1800s. They walked up to twelve miles per evening to light (and later extinguish) each gas street light on their route. They brought illumination to dark streets and courts; changing how people could access these spaces prior to the arrival of electric street lighting.
'Ladywood Light' makes a connection between past and present by combining the style of Victorian gas street lamps with the bold colours and lighting of contemporary Birmingham at night.
Commission supported by National Lottery Heritage Fund.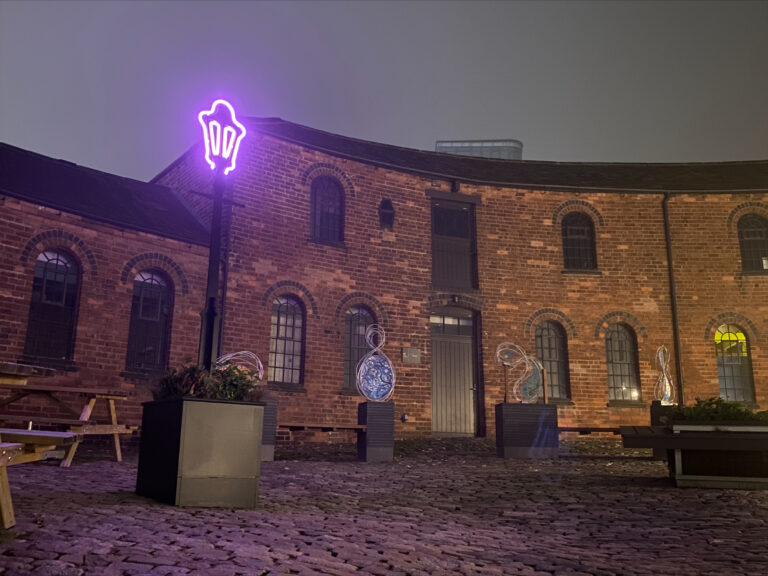 Better street lighting became part of a host of civic improvements in Birmingham in the late 1800s. It made previously dark streets and courts safer, and enabled businesses and factories running later into the night.
As the sun went down, lamplighters would walk around the city and light the streetlamps. Lamps were lit by the lamplighter with a flamed torch on the end of a pole.
Each lamplighter would light and extinguish around 110 lamps every day, carrying a ladder to clean 30 lamps a day.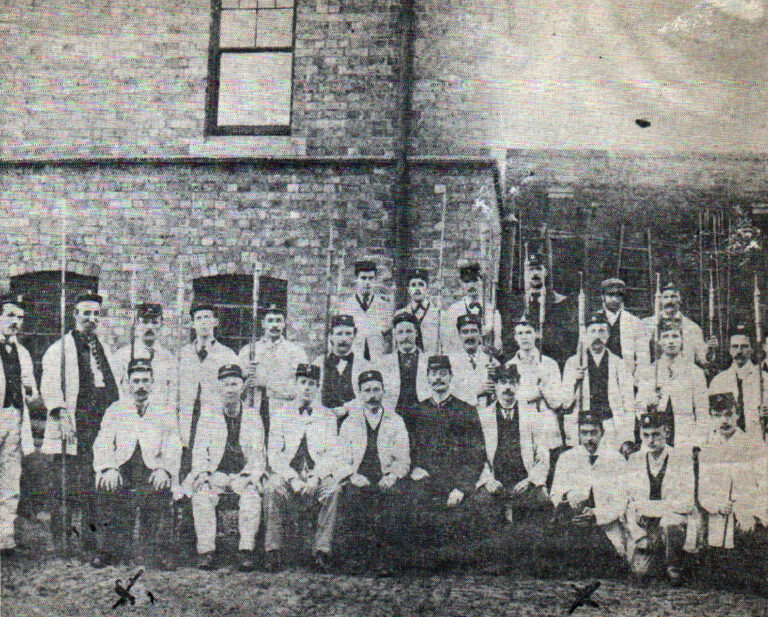 The lamplighters were often respected within the community, and sometimes children would serenade them in gratitude for bringing light to often dangerous streets of Victorian Birmingham.
Although, if you got on the wrong side of a lamplighter, maybe they wouldn't light your street!
Lamplighters were healthy and fit because they walked 12 miles a day with a ladder, and our research shows that a lot of them were boxers. They were mostly men, aside from during war time, when lighting the streets became one of a number of wartime jobs for women in various parts of the UK.
Who ran the operation?
Initially, the lamps were fuelled with oil, but this changed to gas in 1826.
Street lighting in Birmingham was run by two private gas companies until 1875, when the Corporation of Birmingham purchased the operation to improve what was then the town of Birmingham.