Earlier in the summer, we launched our brand new volunteer-powered guided tour programme. And it's been wonderful to see the response to our informal and interactive approach to delivering tours.
We know, however, that a lot of people also like to get out and discover things independently, and at their own pace. So as part of our Community Routes project, we have produced FIVE brand new audio tours of our local area, each created with and narrated by friends and partners. They offer bite-sized history stops at locations across Birmingham.
The tours are offered on a Pay-As-You-Feel basis. So there's no charge, but you can make a voluntary donation via the app and our website.
They're all available on the free GeoTourist app for you to enjoy whenever, or wherever, you are.
Take a tour around Birmingham, with Brummies (over 50 of them across the tours) as your guide!

The tours are:
Little-Known Ladywood: A local history tour of curiosities and stories
Revealing the Reservoir: A tour around Edgbaston Reservoir
Brum Through a Lens: A Birmingham photography & heritage trail
Birmingham: A Duck's View – An audio tour of the local canals designed for boaters and paddlers
Sensing the Roundhouse (and Beyond) – A short sensory and history tour of the Roundhouse, local canals, and Brindleyplace

How to access the tours via the GeoTourist app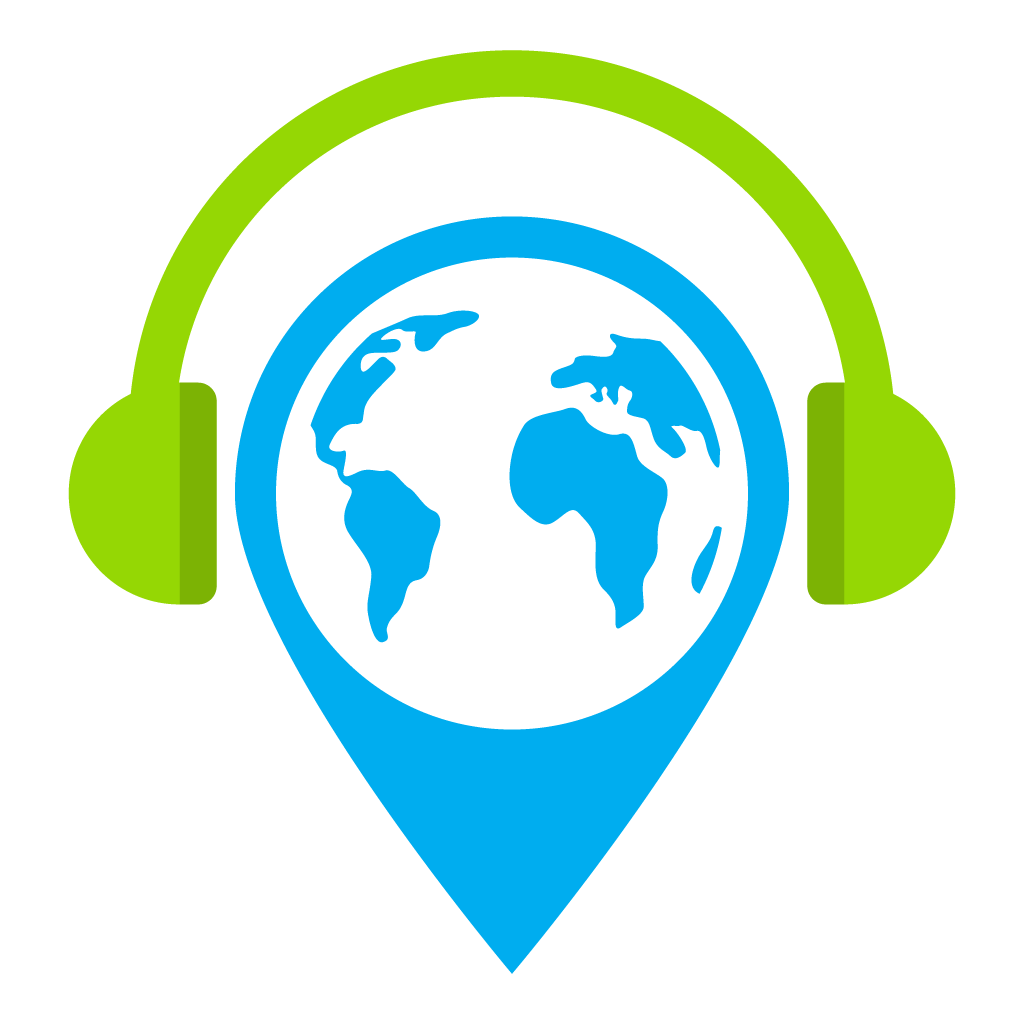 Step 1: Download the free GeoTourist app (available for Apple or Android)
Step 2: Search 'Roundhouse Birmingham' to find the five tours
Step 3: Time to listen: remotely, or on location!
The Tours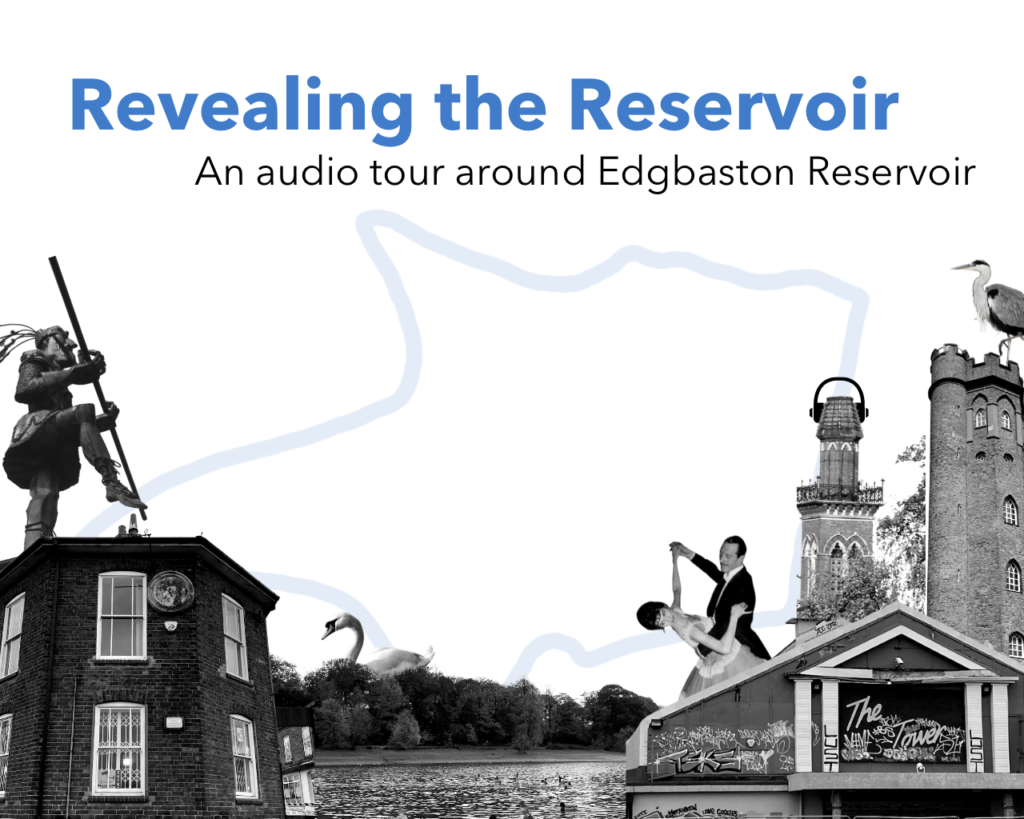 Revealing the Reservoir
'Revealing the Reservoir' is an audio tour of Edgbaston Reservoir, presented and narrated by people who love it. Working with Friends of Edgbaston Reservoir and the Dreaming Tower Ballroom project, we've created a introduction to this amazing local asset.
Designed for a strolling pace, the tour offers an introduction to the reservoir's wealth of history, wildlife, green space, and of course epic views. The tour also features a dedicated section on the iconic Tower Ballroom. We guarantee you'll get some new perspectives on The Rezza!
Distance: 2.5km
Number of points on the tour: 13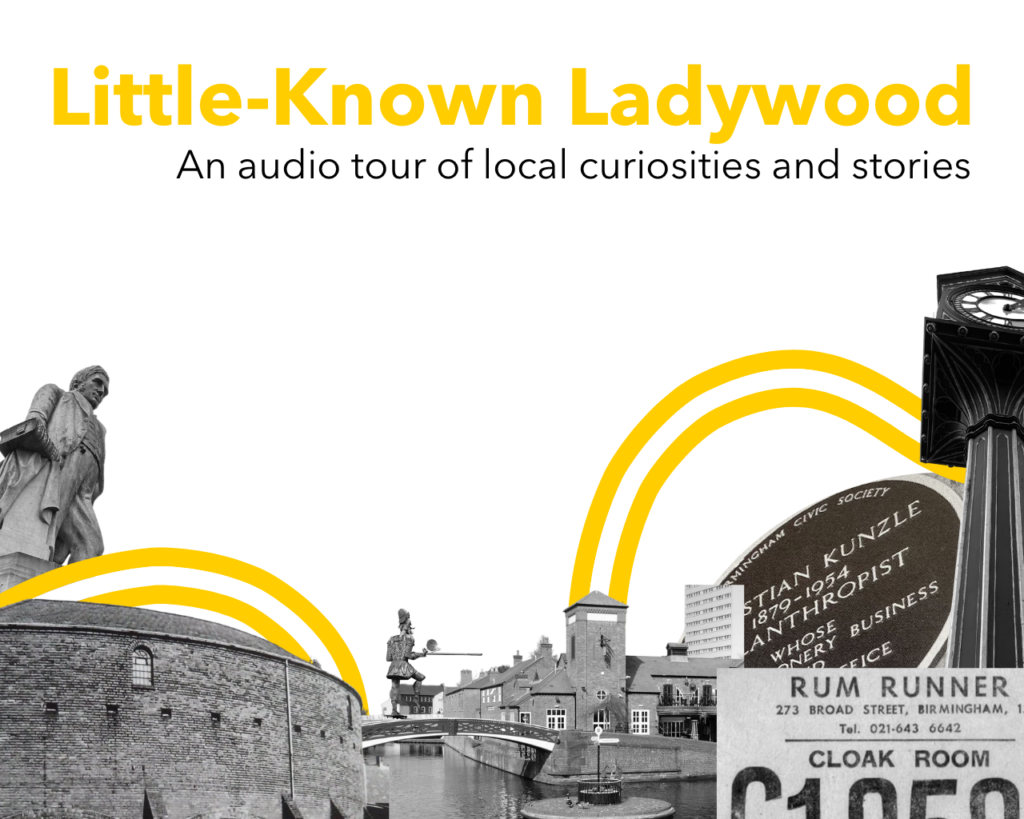 Little-Known Ladywood
Stretch your legs for a looping history walk around Ladywood. This tour full of local curiosities and trivia, covering everything from burial sites and bomb plots, to canal history and Broad Street's music scene.
'Little-Known Ladywood' was created with Norman Bartlam (The Little Book of Birmingham) from Ladywood History Group, and was based on a range of locations and stories that were recommended by local people prior to lockdown.
The tour features contributions from our friends at Birmingham Music Archive, Westside BID, and the Canal & River Trust.
Distance: 2.5km
Number of points on the tour: 20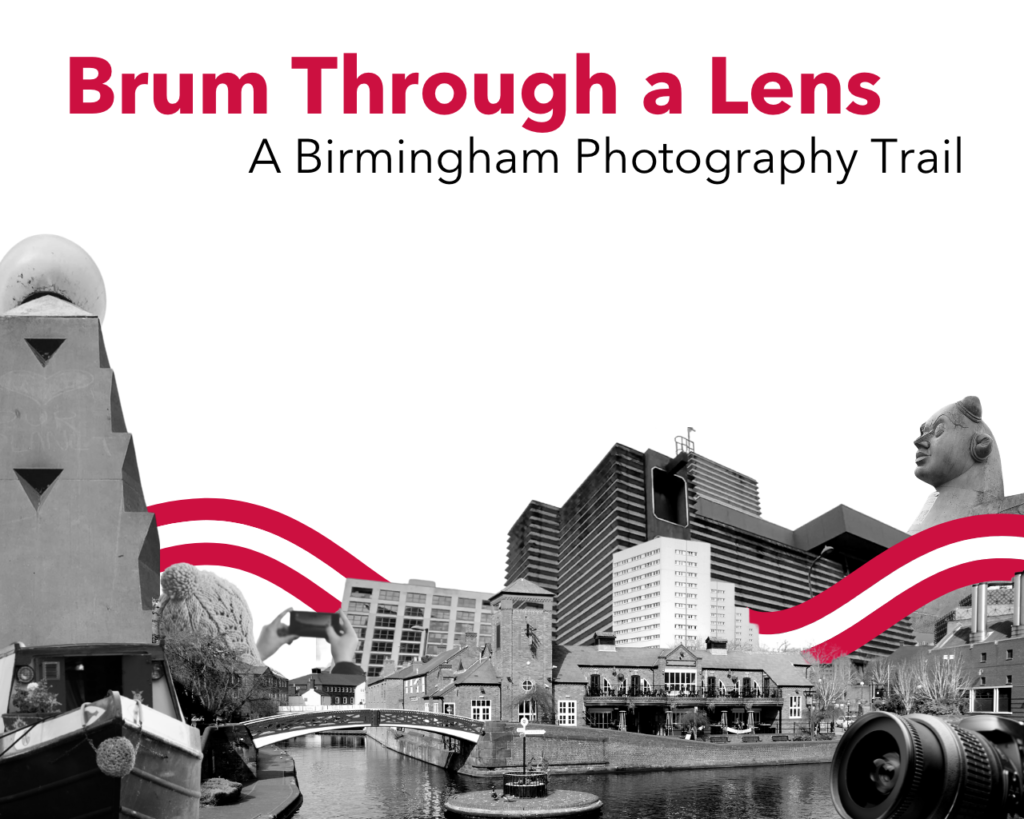 Brum Through a Lens: A Birmingham Photography Trail
Birmingham hasn't always had a reputation for being easy on the eye. But the city has gone through near constant changes over the past 30 years. There's no denying that the result is a densely packed, visually eclectic city, full of photogenic architecture, public art, and (hopefully) plenty of Brummies.
So grab your camera – any camera – and make your way along a route recommended by West Midlands Photography Collective around local canals, streets, and squares; taking in Birmingham landmarks and curiosities. You might even get a bit of local history and trivia too.
'Brum Through a Lens' is a chance for local people to see Birmingham from a different vantage point, and for first time visitors to have a look around the city.
Distance: 3.1km
Number of points on the tour: 14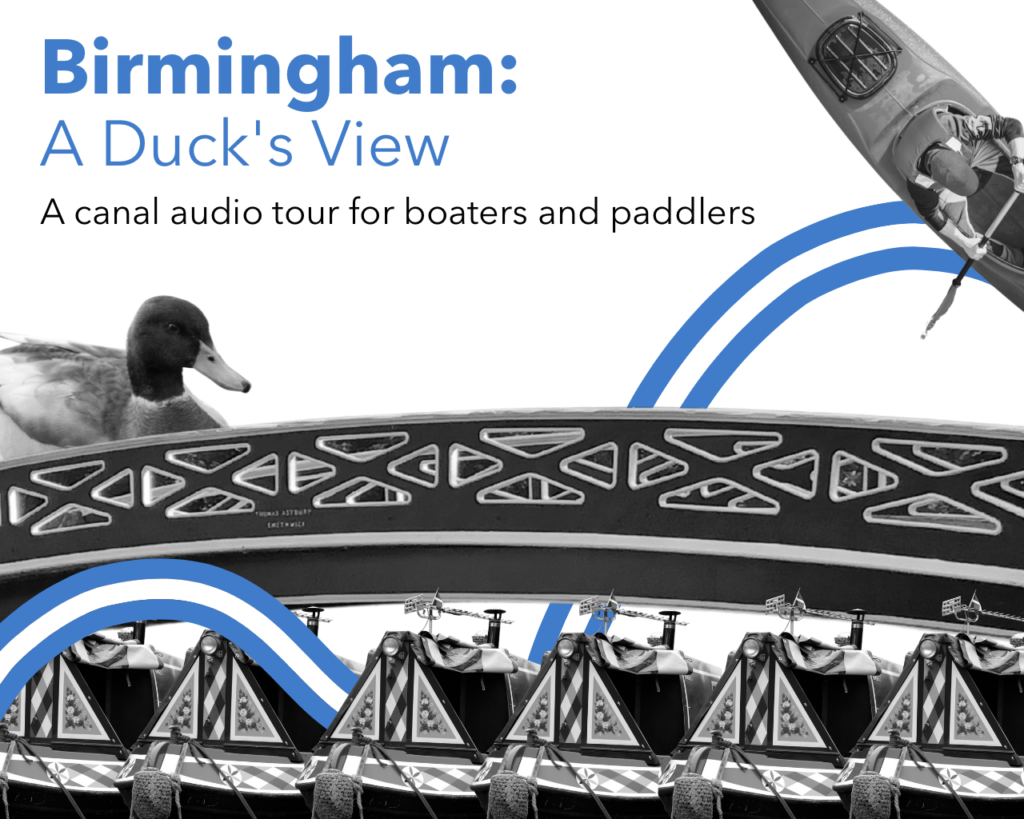 Birmingham: A Duck's View
This is an audio tour that's been specifically recorded for people arriving in (or making their way through) Birmingham by water; whether by narrowboat, kayak, canoe or paddleboard.
The tour takes you on a water-based journey from Salvage Turn near The Cube, through the city towards the Soho Loop. Several of the stops are only accessible by water, but those on foot can access the first half of the tour, or listen remotely. On the tour you'll learn of the heritage of the canals and what was here before the modern-day surrounds.
Distance: 2.4km
Number of Stops on the tour: 10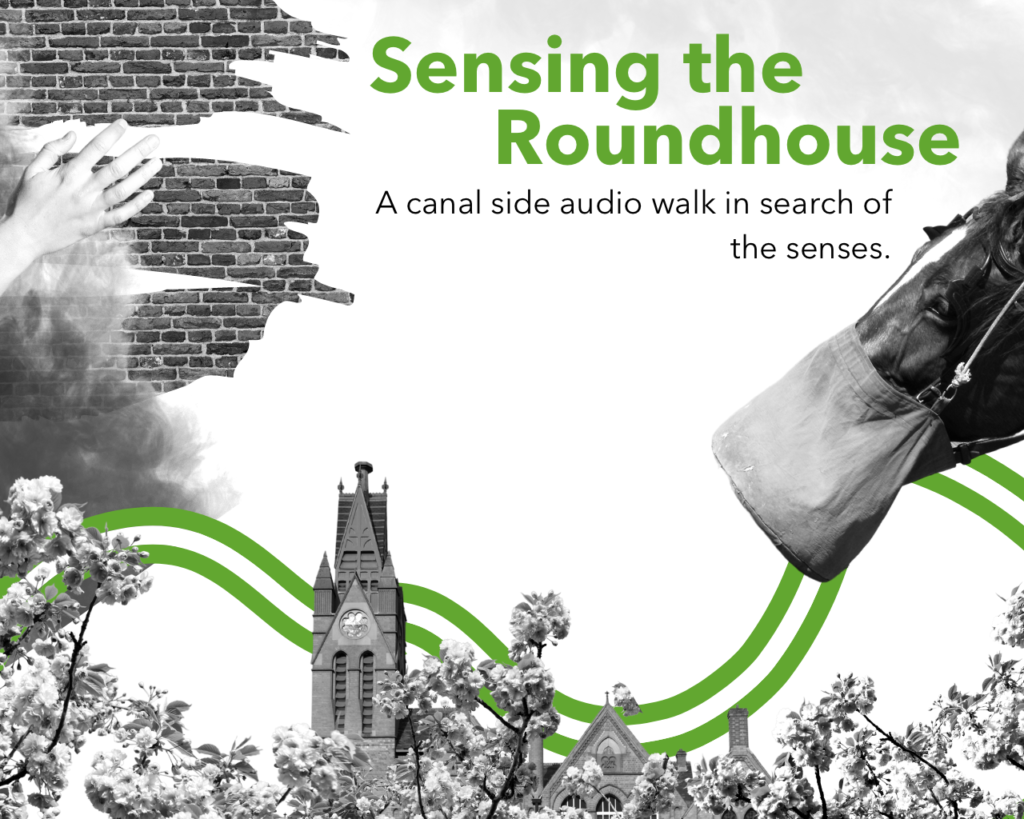 Sensing the Roundhouse (and Beyond)
A short, accessible, "alternative" tour, that will exercise your senses and encourage you to notice the lesser seen (or smelt!) details in the local area.
It was created in collaboration with Dr Jieling Xiao (@jielingxiao), a leading expert on sensory experiences at Birmingham City University.
Distance: 0.8km
Number of points on the tour: 8
We can't wait to hear what you thought! Tag and share the tours using the following:
@bhamroundhouse
#SeeTheCityDifferently
#CommunityRoutes