Last night saw the launch of a brand-new black history audio tour of Ladywood at the Roundhouse in Birmingham. The free audio tour, 'My Voice, My Path, Our History' has been co-written and researched by five young women of colour who worked with producers at We Don't Settle and Roundhouse Birmingham, with mentoring from Black Heritage Walks Network at the start of the project.
The launch saw project Activators, members of the local community and friends and family come together to celebrate the new tour, which takes in places of interest around Ladywood as well as iconic black-owned businesses like Granny's OG and Mellow's.
The stories covered in the tour range from nearly 200 years ago to the modern day and include clips from an interview with poet, activist and local legend Benjamin Zephaniah, as well as tour stops about actor and comedian Sir Lenny Henry and jazz musician Andy Hamilton MBE.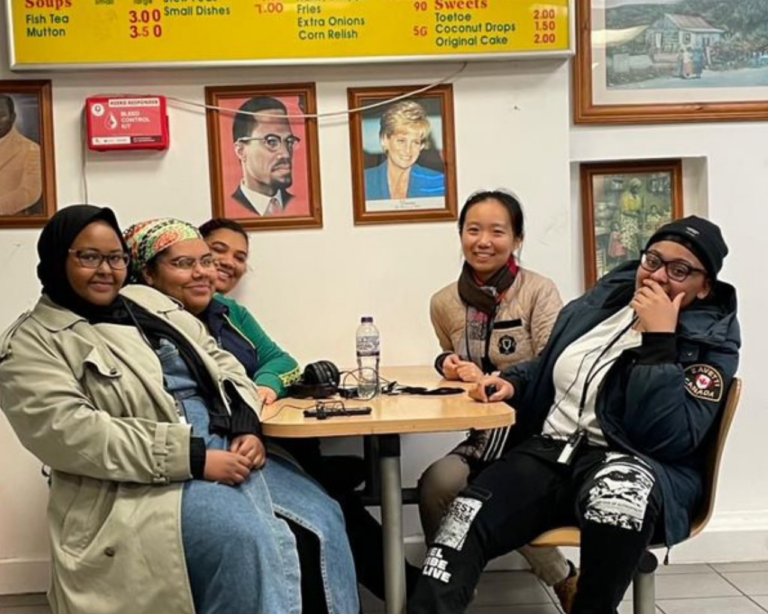 Tia Hortin is one of the project Activators who has worked on researching and creating the tour. She said; "I'm so excited for people to actually see it now, it's been a long journey so to see the final product, to listen to it and know that our work means something and is going to endure has been so amazing.
"From the very start, all the Activators said we wanted to make sure that community voices were heard and the unheard voices were heard. So to have it there now, and it doesn't have that inaccessibility of money or space, you don't have to go to London to dig through an archive, collating it all together has been one of the most important things."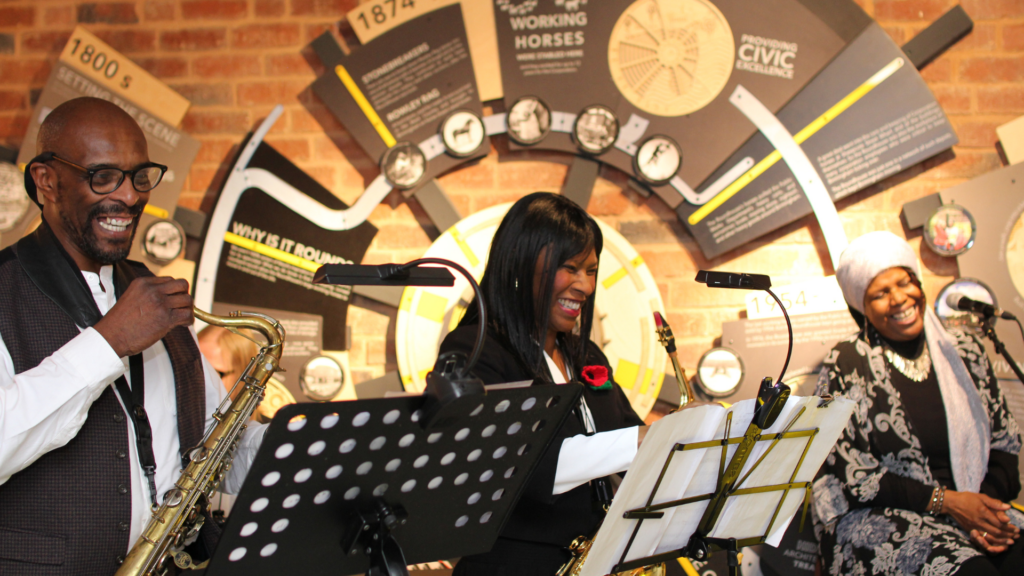 This project is the latest outcome of We Don't Settle and Roundhouse Birmingham's partnership, which has also produced the 'Birmingham by Night' exhibition and 'Herstory of Birmingham' Zine. The two organisations have been working together to empower young People of Colour from Birmingham and the Black Country to change the voice of heritage through the arts, research, and governance.
We Don't Settle is an organisation with the vision to create a world where young people who are minoritised by society, systems and structures, feel empowered and encouraged not to settle for inequity. They are working to build communities, platform untold stories and to amplify unheard voices through arts, culture, and heritage.
Andreea Chelaru, General Manager at We Don't Settle, said; "It is fantastic to see how the Activators, five amazing young People of Colour, contribute to changing the current narratives in the heritage sector by meaningfully highlighting the stories of Black communities. The passion, care, and work that have gone into creating the audio tour, show the immense value of co-creation with young people."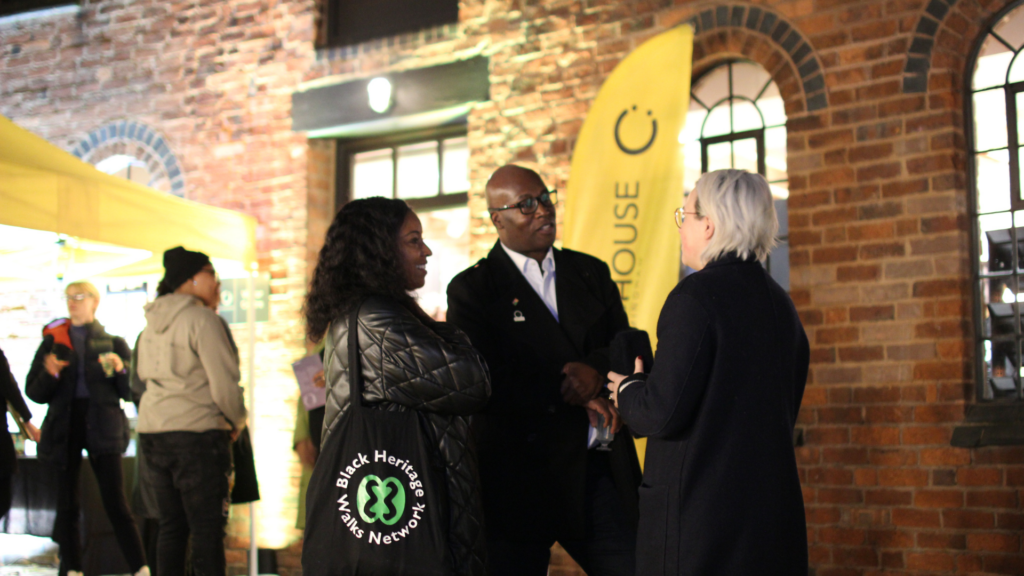 Roundhouse Birmingham is an independent charity and heritage organisation created by the National Trust and Canal and River Trust to create a sustainable future for the building and connect the local community with heritage. They have worked in partnership with We Don't Settle on multiple projects to engage young people with history and provide a platform for their voices.
Chris Maher, Experiences & Visitor Programming Manager at Roundhouse Birmingham, said; "The Activators have done an amazing job on this project. Last night's launch event was the perfect way to recognise the work, research, and input from these young people, and to begin publicising this unique experience.
"Our group of young people have worked hard to produce a brilliant tour and are giving a voice to histories that have often been hidden."
The audio tour and project have been made possible thanks to the National Lottery Heritage Fund, William A Cadbury Charitable Trust and Geoff Hill Charitable Trust.
The tour is free for anyone to access through the Geotourist app and can be walked from the Roundhouse or listened to at home.
There is also a digital multimedia resource featuring interviews, videos, photography and more, enabling the public to learn more and dig deeper into these stories. This features an extended version of the story of the 6888, the full interview with Benjamin Zephaniah, and blogs about Henry Gunter and the underground black music scene in Birmingham.
Visit roundhousebirmingham.org.uk/myvoicemypath to access the audio tour and accompanying multimedia resources.
For more media information contact press@roundhousebirmingham.org.uk
Explore the black heritage of Ladywood
Discover more about the local area and its rich history with the free My Voice, My Path, Our History audio tour. You can start at the Roundhouse or listen from home.