A joint venture between the Canal & River Trust and the National Trust will see a unique and historic building, the Roundhouse, become a lively place for visitors and workers alike.
Dating back to 1874, the Grade II* listed Roundhouse was originally known for its stables and stores for the Birmingham corporation. Designed by local architect WH Ward, the iconic horseshoe-shaped building quickly became a real landmark in the city.
Today, this curious building has been revived. A place full of character that is a wonderful space to work, socialise and relax. The new development will include a visitor centre, exhibition space, office space and a café. A full programme of events and tours will also allow visitors to explore Birmingham and its famous canals. Bringing together a community of people and organisations that share a passion for heritage, the Roundhouse is brought back to life for thousands of people to enjoy each year.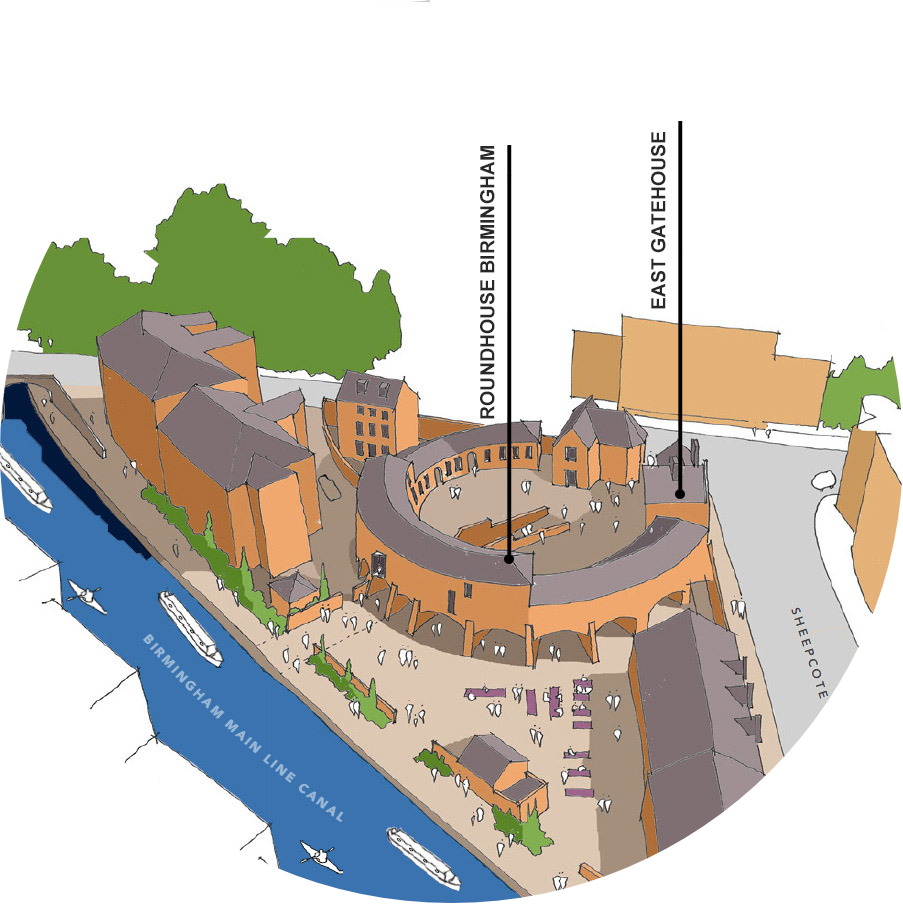 Only one remaining space is still available to let at the Roundhouse. The Easa self-contained, two-storey office building, ideal for a small office user wanting a modern office in an intriguing canal-side development.
Benefitting from frontage on Sheepcote Street, and within a short walk from Broad Street, the East Gatehouse forms one of two street facing parts of the Roundhouse development. For details on who our other tenants are, please visit our 'Who's Here' pages. We'd love to welcome you to the Roundhouse Community.
For any general queries and more information tenant opportunities at the Roundhouse, please email Charles Warrack of Johnson Fellows.