Both staff and volunteers make up the team at Roundhouse Birmingham. See below to find out more about them, and our Join Us page for ways to join the team.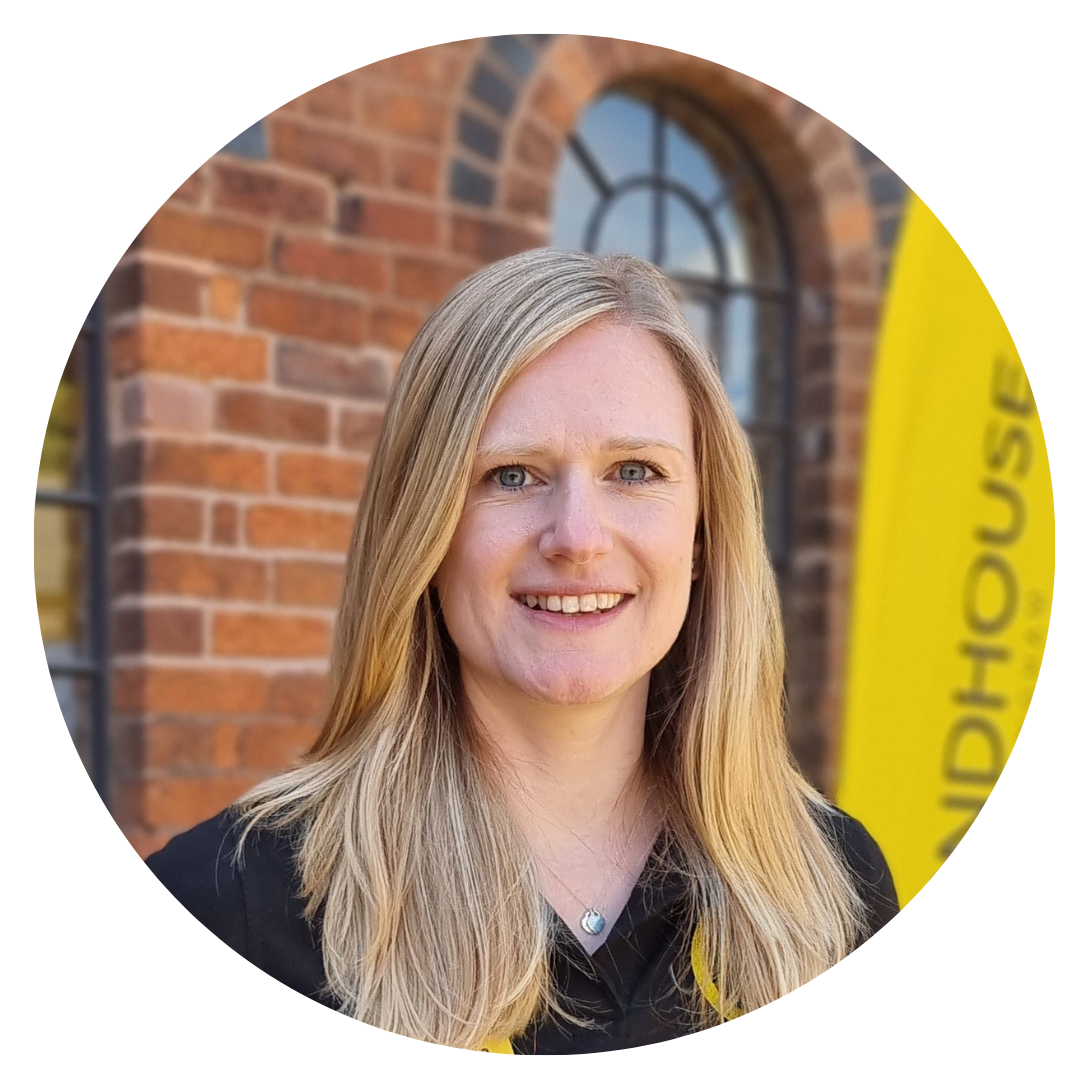 Anna loves project management, organisation and generally getting things in order. She is responsible for leading on the day-to-day management of the building. If ever you need her, you'll normally find her buried in a spreadsheet somewhere.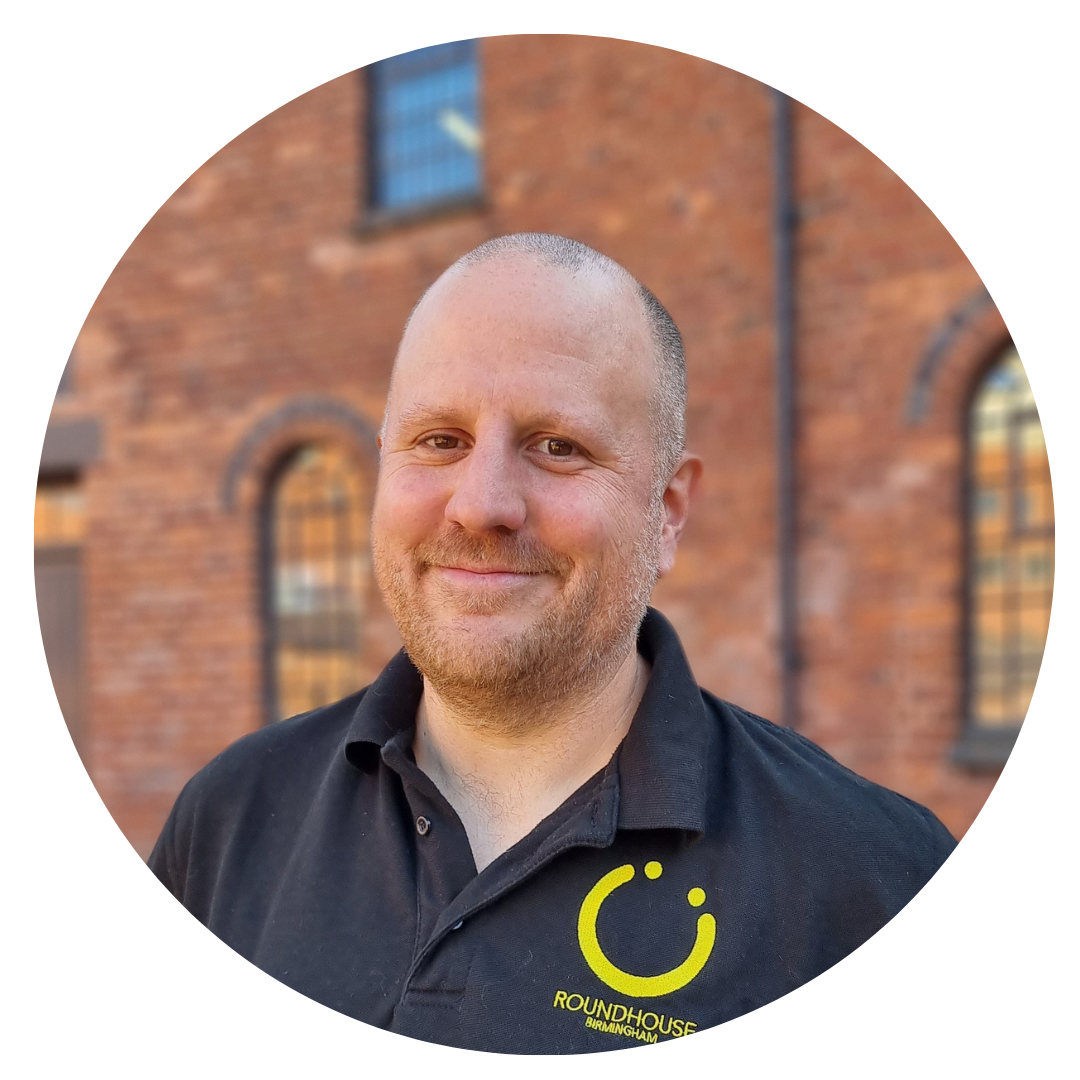 Keith gets people out and about, being active and learning about the places where they do this and it's not always on the water! Keith embraces the Roundhouse's hashtag #SeeTheCityDifferently by taking people to quiet, unseen places that are different to your usual sight-seeing tours.

Nicola
Senior Marketing & Communications officer
Responsible for spreading the word about Roundhouse Birmingham and raising awareness of our work.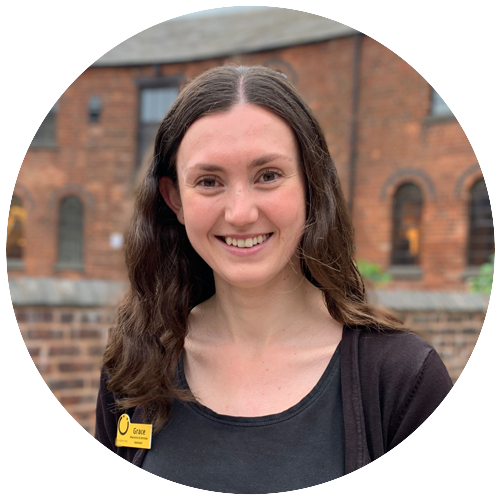 Grace
Volunteering Experience Officer
Grace loves all things heritage and outdoors, whether that's visiting numerous museums in different cities or scrabbling through woodland looking for birds. She is responsible for recruiting and supporting volunteers, and loves to make the Roundhouse a warm and welcoming place.

Will
Events & Marketing Officer
Passionate about culture, heritage and providing
enthusiastic service, Will gets stuck into planning events in our Event Space and beautiful courtyard, as well as supporting guests using our meeting room. Looking for a unique location to host your event, then look no further and talk to Will!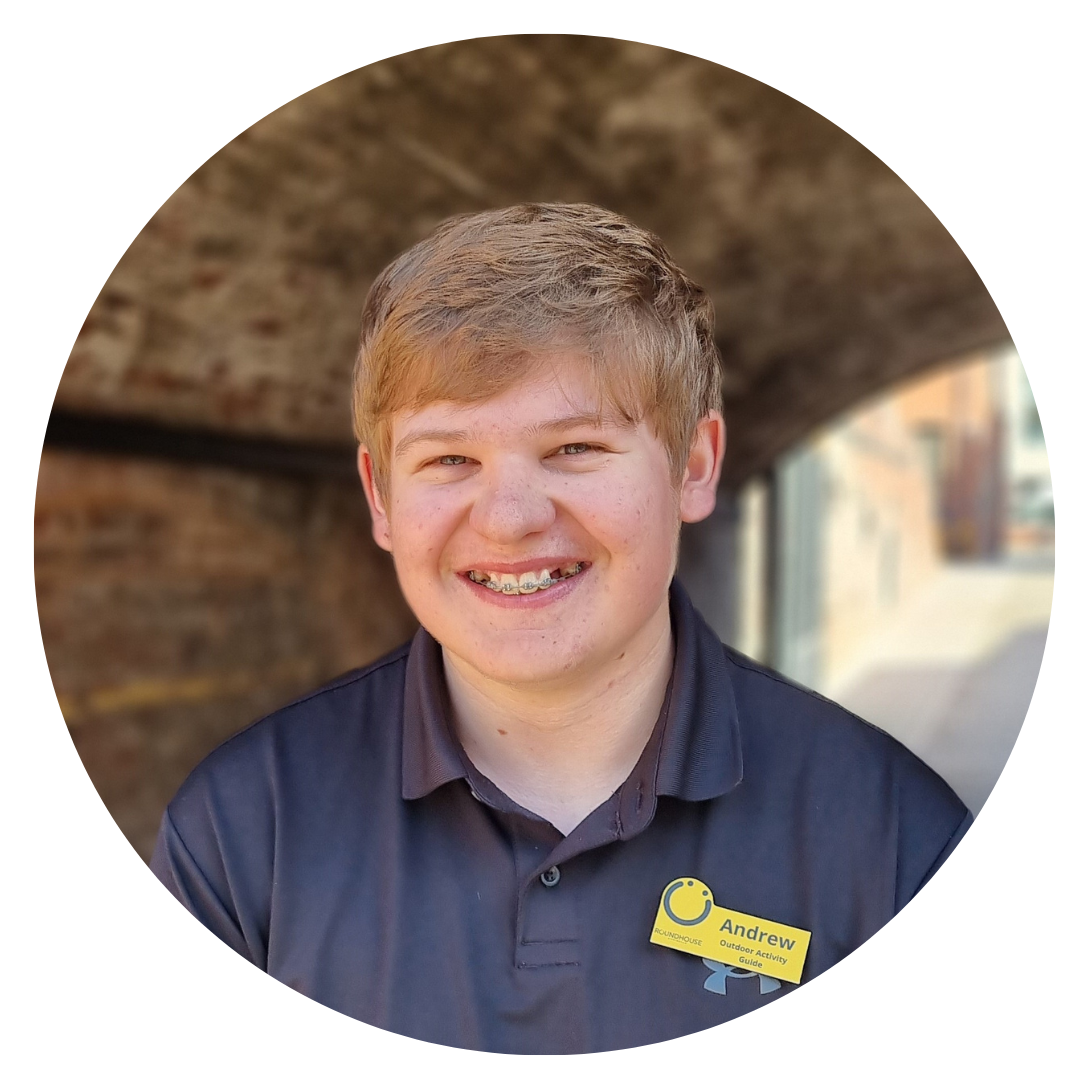 Andrew just simply loves kayaking – whether it's competing at kayak slalom or teaching at his local club – it's got to be kayaking.
Day to day you'll find Andrew leading our kayak tours along with the volunteers and is always ready with a smiling face to meet our guests.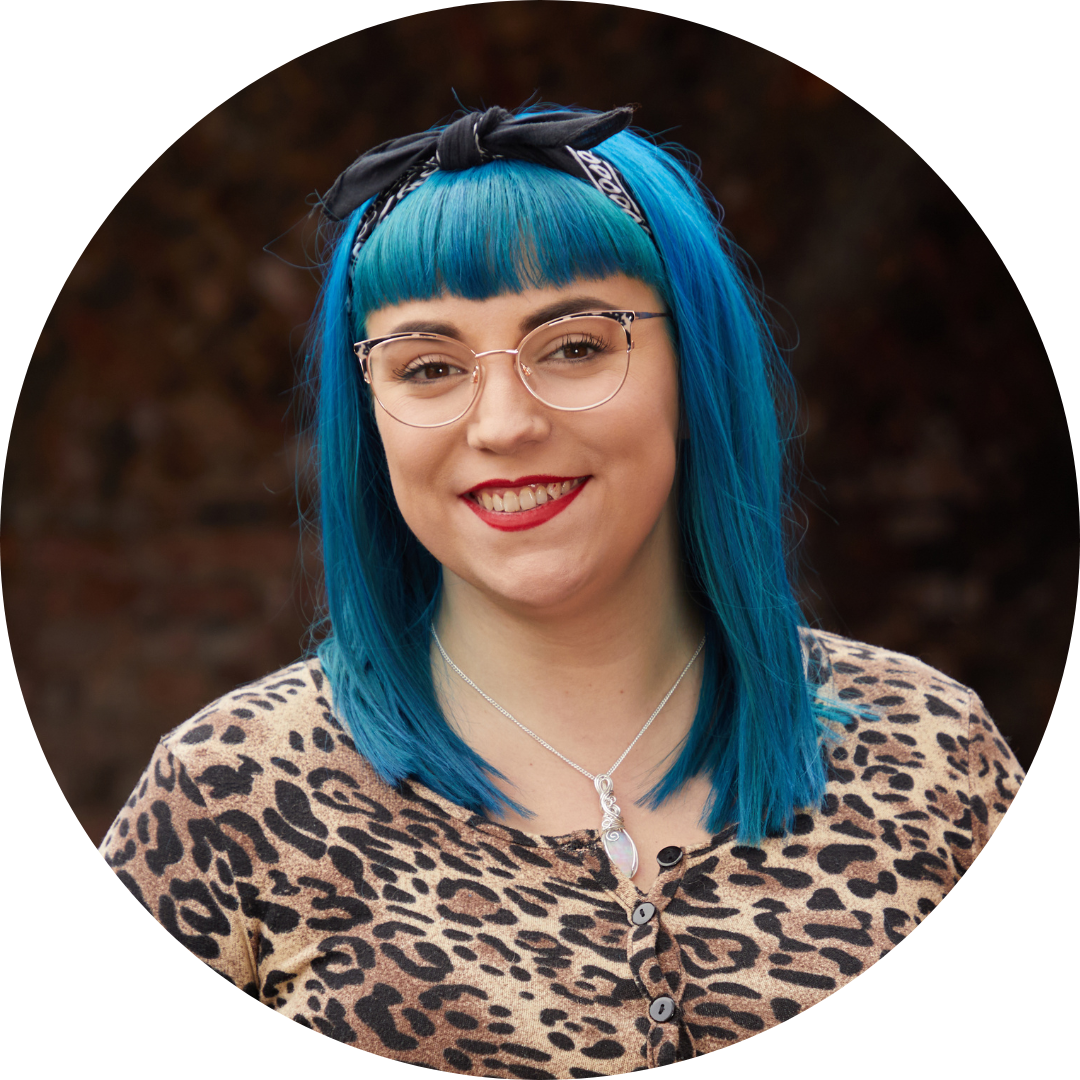 Joining the team in 2022 as a volunteer, Lily now works as a Paddlesport Guide, taking visitors out and about on kayaks and SUPs throughout the summer.

Frankie
Visitor Centre Assistant
Frankie works in the Visitor Centre welcoming our visitors. Frankie loves to share her knowledge of the Roundhouse and offering a warm welcome to all that visit.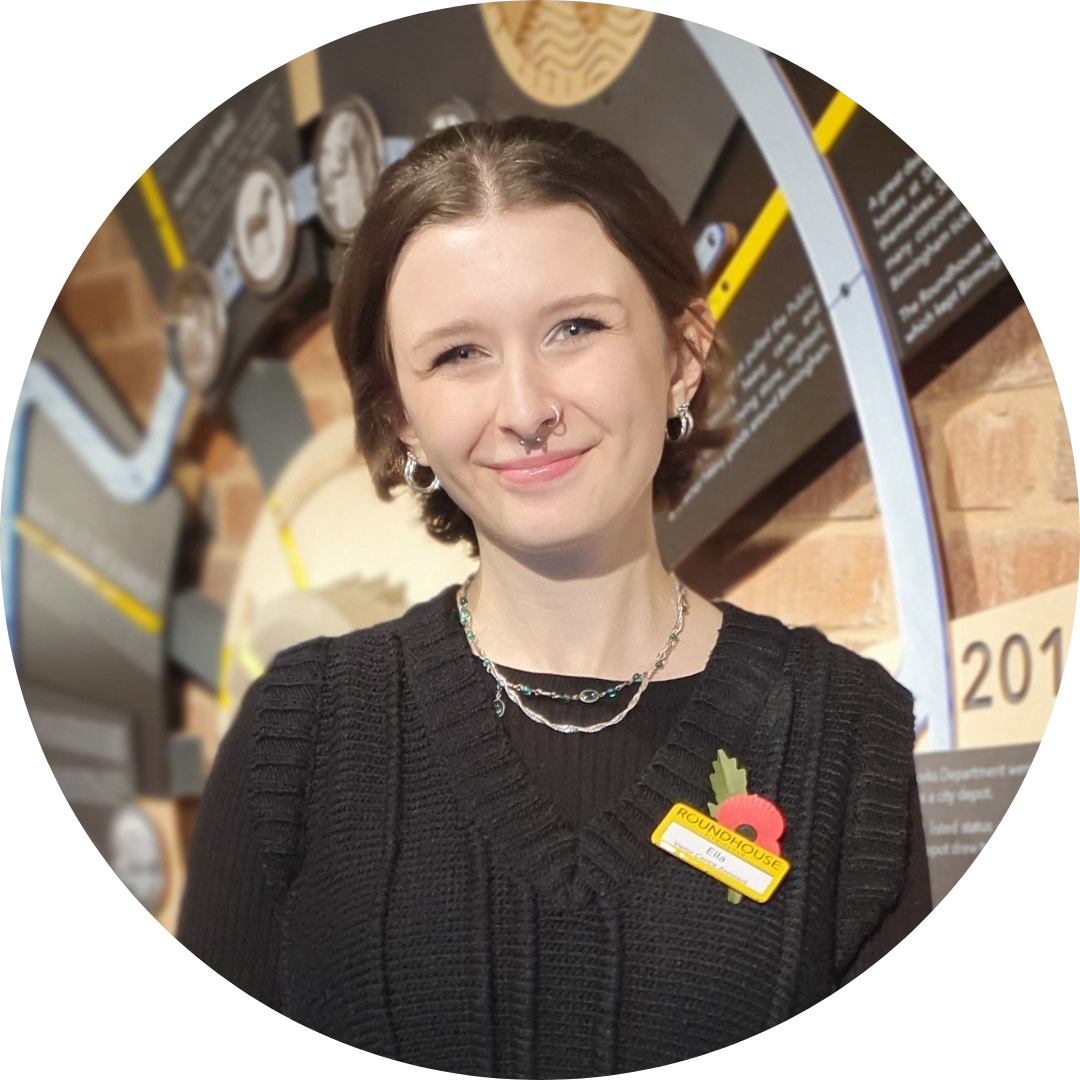 Ella
Visitor Centre Assistant
Ella works in the Visitor Centre welcoming our visitors. She is passionate about culture, arts, and heritage, and loves to welcome people to the Roundhouse.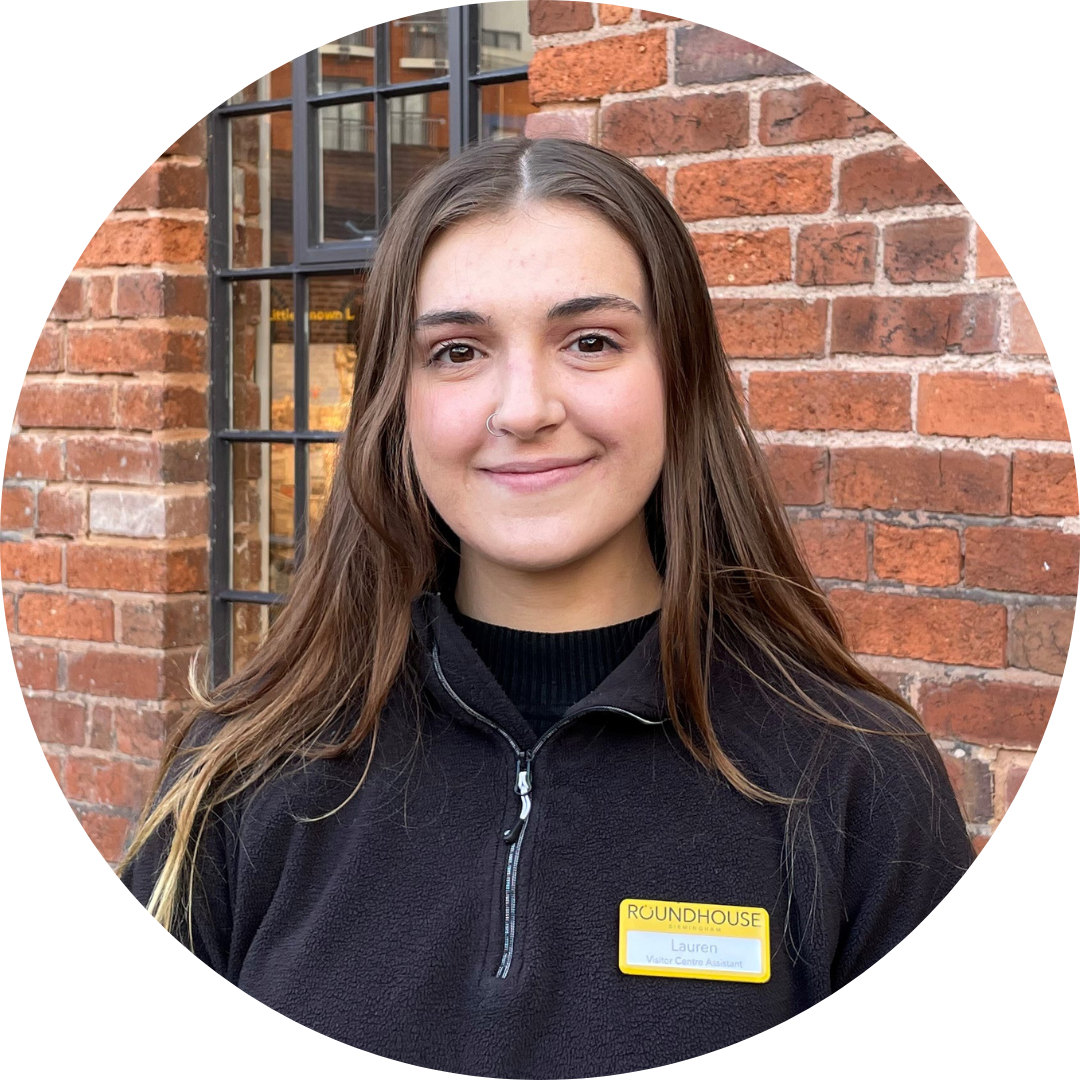 Lauren
Visitor Centre Assistant
Lauren loves history and engaging visitors. She is passionate about greeting people with an enthusiastic welcome and providing them with an enjoyable experience at the Roundhouse.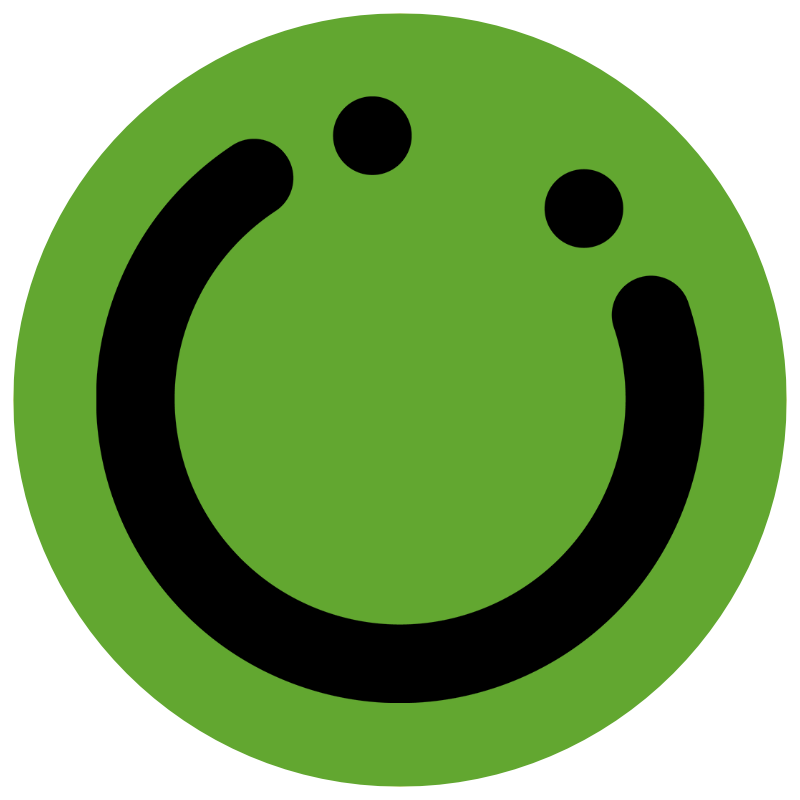 Could this be you?
Welcome & Service Assistant
This new role, will involve engaging with visitors, introducing them to the history of the Roundhouse, and making them feel welcome and at home in this beautiful city-centre heritage attraction and activity centre.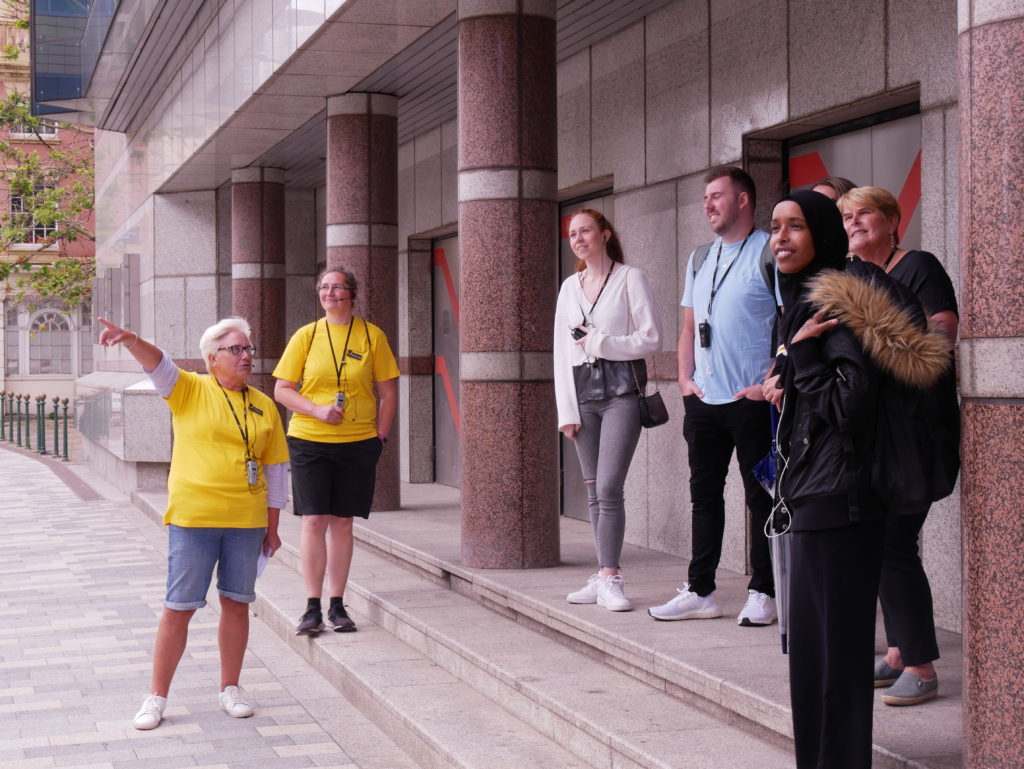 Instantly recognisable by their vibrant yellow uniforms, our wonderful volunteers are the welcoming face of Roundhouse Birmingham and an integral part of the Roundhouse team. From greeting you warmly in the Visitor Centre, to leading informative walking tours or paddling you down Birmingham's waterways, our volunteers are here to make your visit a memorable one.
People of all ages, interests and walks of life generously give their time to the Roundhouse. If you'd like to join the team, you can find more information and sign up on our volunteering pages. 
The wider Roundhouse family
Roundhouse Birmingham is supported by our fantastic Board of Trustees. Currently made up of members from our parent organisations, the Canal & River Trust and the National Trust, the Board lead Roundhouse Birmingham's strategic direction.
Alongside the Board of Trustees, Roundhouse Birmingham is grateful for support and guidance from staff at both Canal & River Trust and National Trust who have worked tirelessly since 2013 to plan and implement the full-scale renovation of the Roundhouse, and to create a sustainable business to ensure the survival of this beautiful architectural gem.