Our team at the Roundhouse are working hard behind the scenes to open Roundhouse in 2021 and make it a special place for you to visit in the heart of Birmingham's canal super-highways. We will have more opportunities to join our team soon, so watch this space and our social media channels, for vacancies.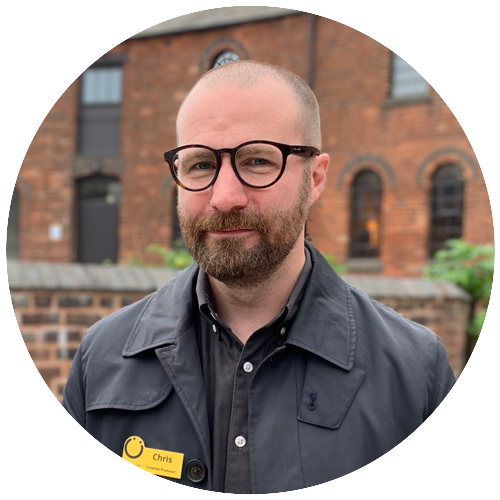 Chris Maher
Creative
Producer
Chris works with the team to develop our programme of heritage activities, events and partner projects. He has been told he goes on a bit, but he's full of very interesting stuff.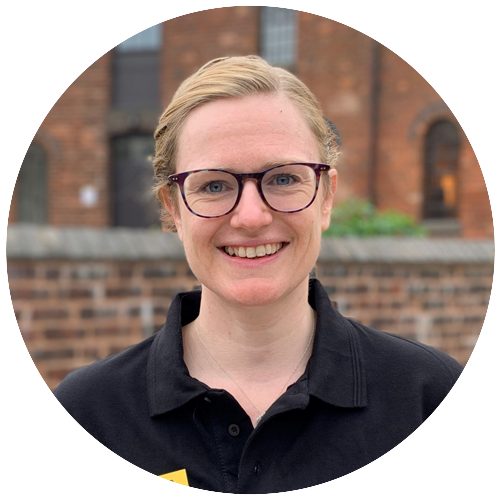 Anna Jukes
Operations
Manager
Anna loves project management, organisation and generally getting things in order. She is responsible for leading on the day-to-day management of the building. If ever you need her, you'll normally find her buried in a spreadsheet somewhere.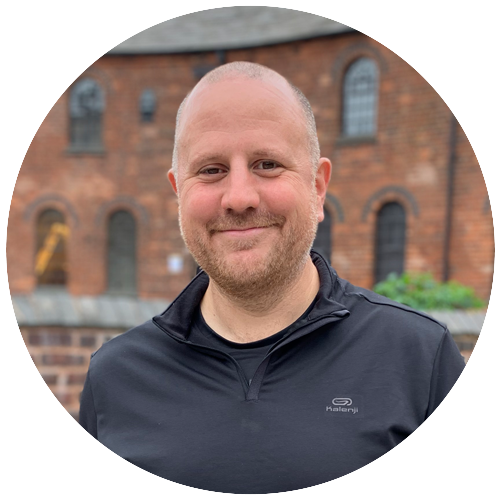 Keith Wraight
Outdoors Activity Manager
Keith gets people out and about, being active and learning about the places where they do this and it's not always on the water! Keith embraces the Roundhouse's hashtag #SeeTheCityDifferently by taking people to quiet, unseen places that are different to your usual sight-seeing tours.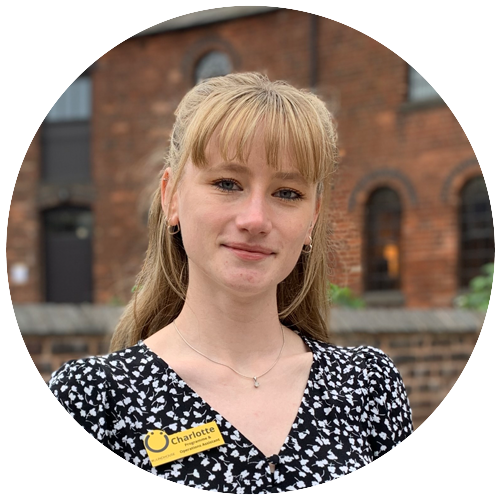 Charlotte Kulidzan
PROGRAMMING & PARTNERSHIPS OFFICER
Charlotte likes to get creative and to be hands on. She helps to research, develop and deliver the visitor programme. Charlotte hopes that the Roundhouse becomes a place for people to make memorable experiences that engage with Birmingham's rich heritage, arts and culture.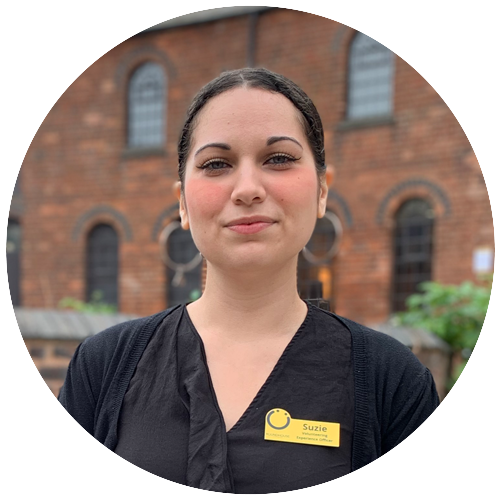 Suzie Moffatt
Volunteering Experience Officer
Suzie is a proud Ladywood resident with a passion for all things Birmingham – but especially the people (and the food!). She is a keen volunteer in her local community and a lover of all things history and heritage. As the Roundhouse's Volunteer Experience Officer, she is responsible for the coordination, induction, support and training of all our wonderful volunteers.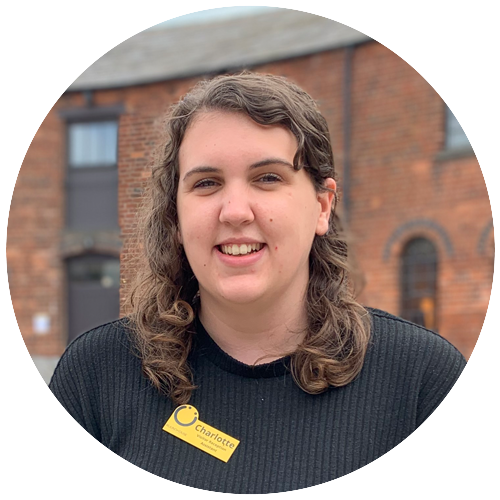 Charlotte Atkins
Visitor Centre Assistant
Charlotte looks after our Visitor Centre which means keeping on top of our Roundhouse merchandising lines and working with local creators and artists to promote their products in our Local Birmingham range. Charlotte also works with our Welcome & Events volunteers, meeting and assisting our customers to ensure they have a great visitor experience and a lasting impression to share with their friends and families.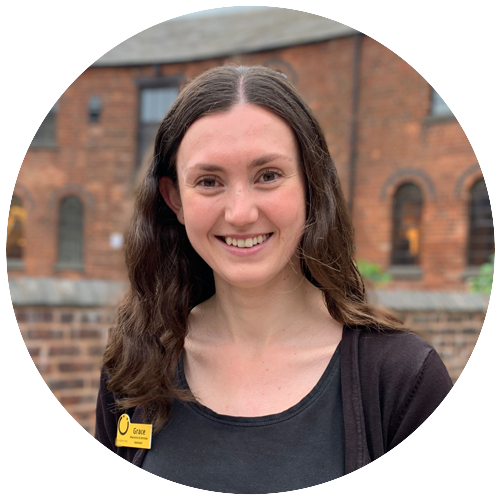 Grace Chew
Visitor Centre Assistant
Grace loves all things heritage and outdoors, whether that's visiting numerous museums in different cities or scrabbling through woodland looking for birds. She is really excited to be a part of the Roundhouse team, and she looks forward to welcoming you!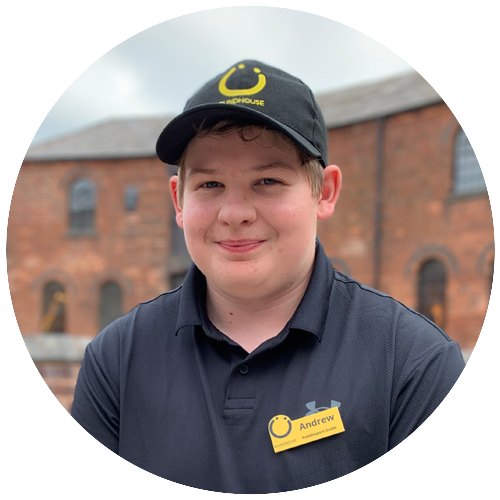 Andrew Law
Outdoor Activity Guide
Andrew just simply loves kayaking -whether its competing at kayak slalom or teaching at his local club – it's got to be kayaking.
Day to day you'll find Andrew leading our kayak tours along with the volunteers and is always ready with a smiling face to meet our guests.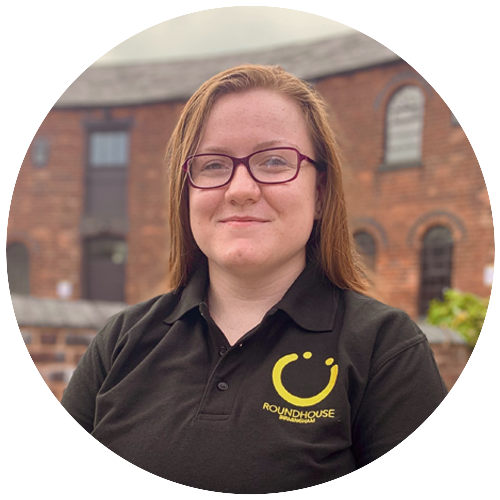 Beth Davies
Outdoor Activity Apprentice
Beth is our Active Outdoor Apprentice, she is learning how to kayak, deliver tours and much more! She comes fresh from a sports course at college so is ready to get active!!
She'll not be doing any photocopying or laminating as she'll be too busy on the water or outdoors.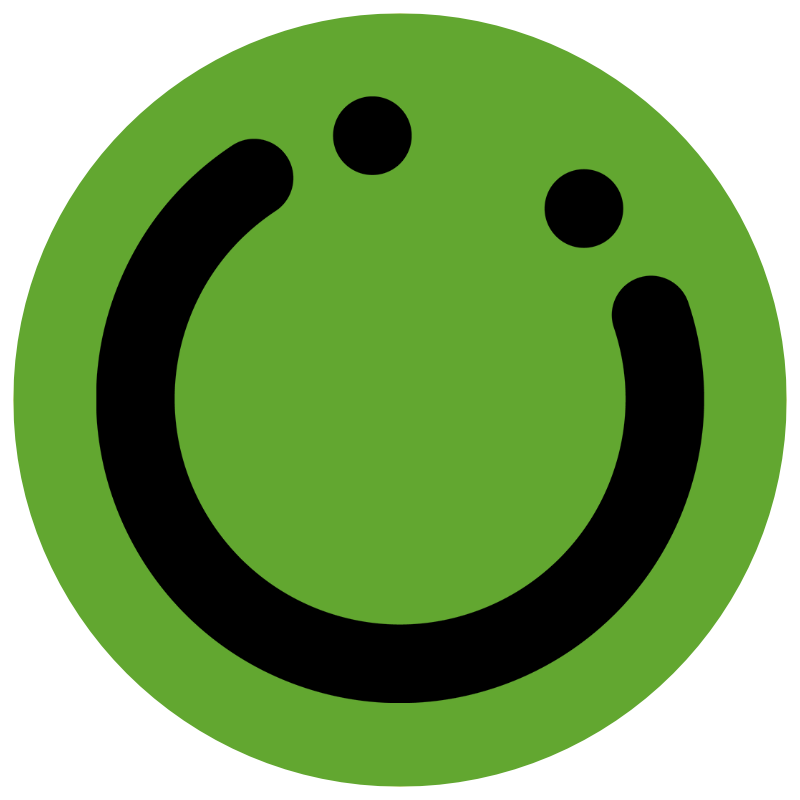 Could this be you?
Welcome & Service Assistant
This new role, will involve engaging with visitors, introducing them to the history of the Roundhouse, and making them feel welcome and at home in this beautiful city-centre heritage attraction and activity centre.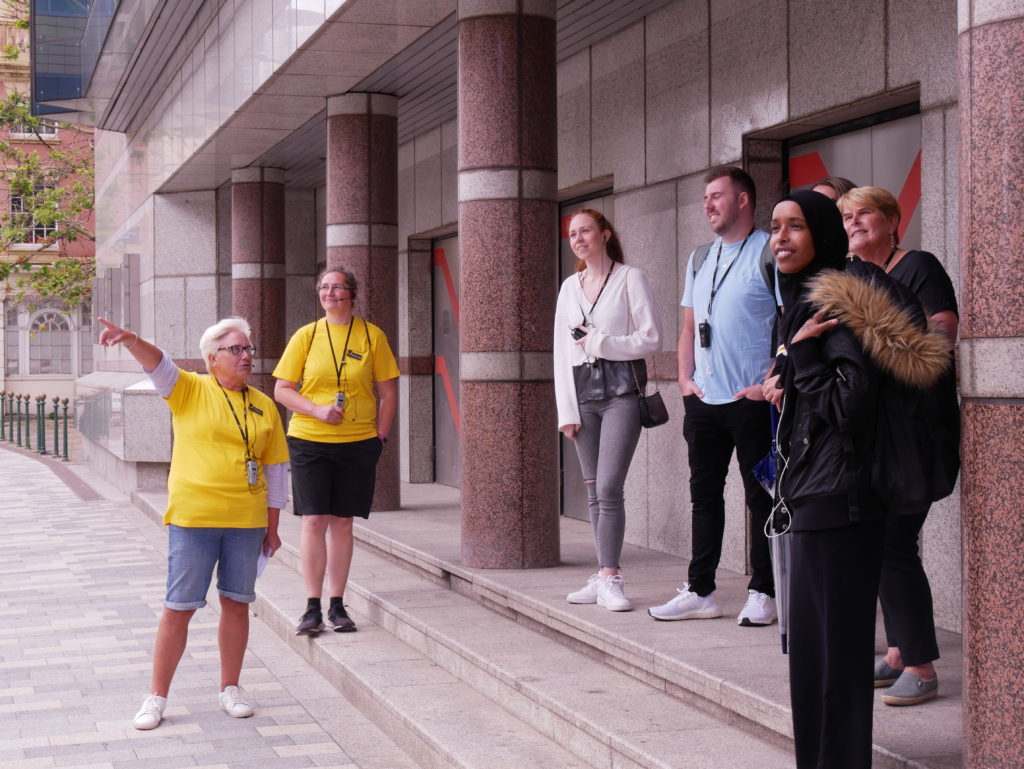 Instantly recognisable by their vibrant yellow uniforms, our wonderful volunteers are the welcoming face of Roundhouse Birmingham and an integral part of the Roundhouse team. From greeting you warmly in the Visitor Centre, to leading informative walking tours or paddling you down Birmingham's waterways, our volunteers are here to make your visit a memorable one.
People of all ages, interests and walks of life generously give their time to the Roundhouse. If you'd like to join the team, you can find more information and sign up on our volunteering pages. 
The wider Roundhouse family
Roundhouse Birmingham is supported by our fantastic Board of Trustees. Currently made up of members from our parent organisations, the Canal & River Trust and the National Trust, the Board lead Roundhouse Birmingham's strategic direction.
Alongside the Board of Trustees, Roundhouse Birmingham is grateful for support and guidance from staff at both Canal & River Trust and National Trust who have worked tirelessly since 2013 to plan and implement the full-scale renovation of the Roundhouse, and to create a sustainable business to ensure the survival of this beautiful architectural gem.